Prince William reminisced about family holidays with Princess Diana on the Isles of Scilly as he re-visited the island with his wife earlier today (2 September). The Duke of Cambridge had spent many happy holidays with his mother and brother Prince Harry at the picturesque tourist spot when they were just boys, he revealed.
One of the local residents who turned out to greet the royal couple was 89-year-old Gladys Perkins who fondly recalled the young Prince's visits as a boy.
Chatting with the Duke she said: "I said to William, 'you haven't been here for a good while' and he said 'no'. I said the 'last time you were here with your brother you were only so high'."
She added: "They visited as a family, William and Harry were quite small, but they were left alone no one disturbed them."
The royals were welcomed to the small island, which is two and a half miles long by a mile wide and has a population of 20,000, by Robert Dorrien Smith whose family has run the island since it was leased from the Duchy of Cornwall in 1834 Mirror Online reports.
They arrived in style, with Kate Middleton in fits of giggles as they boarded a boat to St Martins Island after visiting Tresco Abbey Gardens.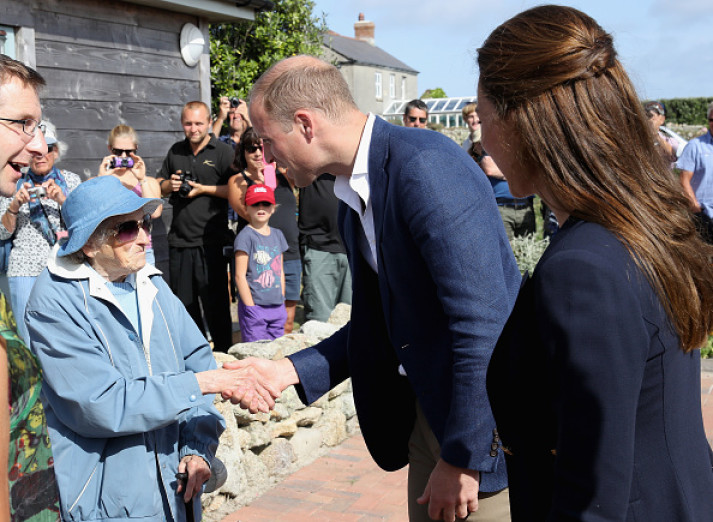 The couple looked relaxed after their day mini-tour of the south west, despite the weather which resulted in a change to their original plans to visit the smaller islands off the coast of Cornwall.
Taking shelter from the rain, William and Kate extended their visit to Cornwall's Eden Project where they spent more than an hour and a half taking in the sights of the Rainforest Biome as they chatted to visitors.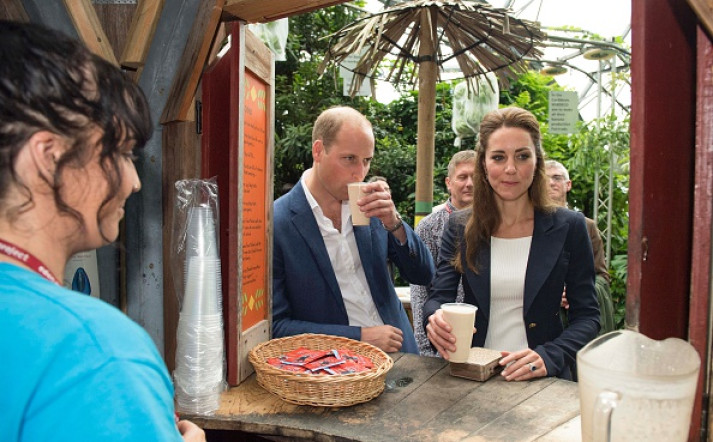 Earlier they stopped at a hut for refreshments of smoothies containing the African fruit baobab from Malawi. They left the island with hundreds of fans waving them off as they set off by helicopter.
Their visit to the Isles of Scilly concluded their two-day tour of the Duchy of Cornwall during which they visted the iconic Truro Cathedral, met surfers on Newquay's idyllic Towan Beach, sampled the local cider at a cider farm near Truro and inspected development projects with the Duchess winning admirers along the way.