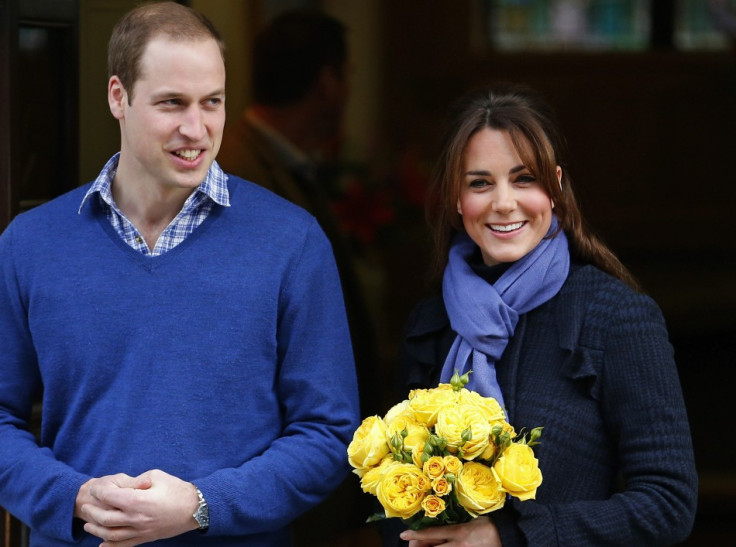 While many are debating what Prince William and Kate Middleton's baby will be called, others are wondering whether or not (if it's a boy) he will be circumcised.
The will they won't they debate was raised by Jennifer Lipman, comment editor of London's Jewish Chronicle, who made note of the former royal tradition.
Queen Victoria believed she was a descendent of King David, and sanctioned circumcision. From then on, all male royalty were given the snip, starting with King Edward VII.
Lipman wrote: "With no word yet on whether the royal infant will be a boy or a girl, it's perhaps too premature to engage in a "will-they-won't-they" debate over whether they will choose to circumcise their offspring, as was once a royal tradition."
Prince Charles was circumcised by a mohel - a rabbi who specialises in circumcision - who was chosen over the royal physician.
Diana said no
Rabbi Jacob Snowman performed the procedure at Buckingham Palace in 1948, five days after the Prince's christening.
However, the Duke of Cambridge and Prince Harry were not circumcised because Diana said so, breaking the tradition that dates back to the 1840s.
It had been rumoured that Prince William was circumcised later, but photos emerged in 2008 suggesting otherwise.
The Duchess of Cambridge and baby - whatever sex it may be - were released from hospital today after she was admitted, suffering from acute morning sickness.
She left the King Edward VII hospital for Kensington Palace for a "period of rest". A royal statement said: "Their Royal Highnesses would like to thank the staff at the hospital for the care and treatment the duchess has received."
It is not yet known if the Duke and Duchess will be attending their forthcoming diary events. They are due to attend the 2012 British Military Tournament on Sunday and the premier of Peter Jackson's The Hobbit: An Unexpected Journey on 12 December.