A new documentary about Diana, Princess of Wales, reveals that Princes William and Harry had not seen their mother for almost a month before she tragically died in a Paris car crash in 1997.
Diana, Our Mother: Her Life and Legacy reveals that the young royals were "bounced" between their parents after Diana's divorce from Prince Charles, which meant they lost time with both of them.
The programme – which sees William and Harry praise their late mother together for the first time – claims that Diana passed away the day before they were due to be reunited.
Harry, 32, claims that the divorce, along with his mother's high-profile charity work and romance with Dodi Fayed, meant that he and brother William had not set eyes on her for weeks before she died.
Opening up about his parents' divorce, Harry says: "The two of us were bouncing between the two of them and we never saw our mother enough or we never saw our father enough.
"There was a lot of travelling and a lot of fights on the backseat with my brother, which I would win. I don't pretend we're the only people to have to deal with that. But it was an interesting way of growing up."
He is seen telling an anti-landmine campaigner: "You saw my mother more recently than I did."
The boys were with Charles at Balmoral when news of Diana's death broke. The candid interviews also reveal that Diana "smothered" them with love and that they regret a phone call being cut short with her just hours before her death because they wanted to play.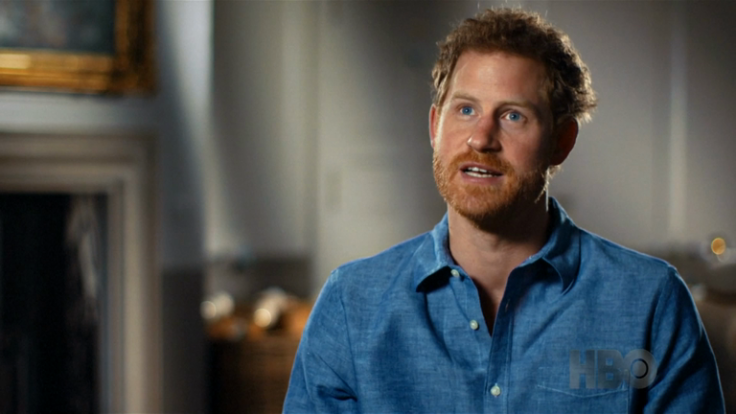 The princes are seen flicking through a personal photo album of Diana in the program which includes never-seen-before photos of them as a family.
The programme also sees William recalling the day that fun-loving Diana arranged for three supermodels to pay a surprise visit to him at Kensington Palace.
William, 35, remembers that he came home from school one day to find Cindy Crawford, Naomi Campbell and Christy Turlington waiting for him in a practical joke that was typical of his mother's "cheeky sense of humour" and love of mischief.
He says: "She organised, when I came home from school, to have Cindy Crawford, Christy Turlington and Naomi Campbell waiting at the top of the stairs. I was probably a 12 or 13-year-old boy who had posters of them on his wall and I went bright red and didn't quite know what to say and sort of fumbled, and I think pretty much fell down the stairs. I was completely and utterly awestruck."
Diana, Our Mother: Her Life and Legacy airs on ITV tonight (24 July) at 9pm.