A diamond necklace worn by Princess Diana just two months before her death has gone on sale for £10m ($12m).
The princess wore the necklace, dubbed the Swan Lake Suite during a visit to the ballet at the Royal Albert Hall in June 1997, which would be one of her final public engagements.
The necklace, which was made with Diana's assistance, combines 178 diamonds and South Sea pearls and was last sold for £500,000 in 2010.
However, Diana did not wear the earrings designed to go with the necklace that evening, as the then Crown Jeweller, Garrard, had not yet finished making the matching earrings in time for the event.
Soon after, the Princess was invited by Harrods owner Mohamed Fayed to join his family for a holiday in the South of France, where she met his son Dodi. The meeting led to their ill-fated romance.
The necklace is currently owned by a Ukrainian couple who believe it could now fetch as much as £9.6m in view of its royal connection.
The iconic necklace has been described by New York auction house Guernsey's as the "gift of the century".
A spokesman for Guernsey's told The Sun that the owners have not put up the jewellery for auction. "Right now they [the owners] are just entertaining offers. I can't cite prices but obviously you're aware of what it sold for previously. Markets change and I think the family feel that originally they picked it up for a bit of a song."
In 1999, a U.S. collector paid more than £360,000 to buy the necklace and a pair of matching earrings.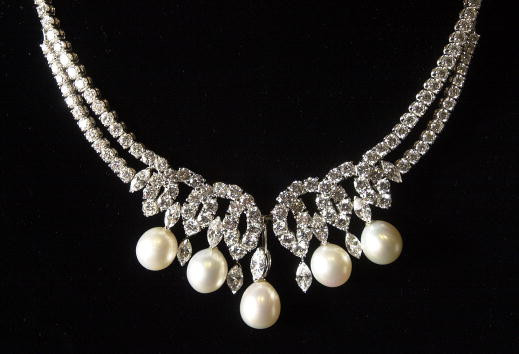 Later Texan furniture millionaire Jim 'Mattress Mack' McIngvale bought the piece and put them on show in his store in Houston, Texas to draw in customers Mail Online reports.
This year marks the 20th anniversary of Princess Diana's death. Her sons princes William and Harry announced last week they plan to commemorate their mother by commissioning a statue of her.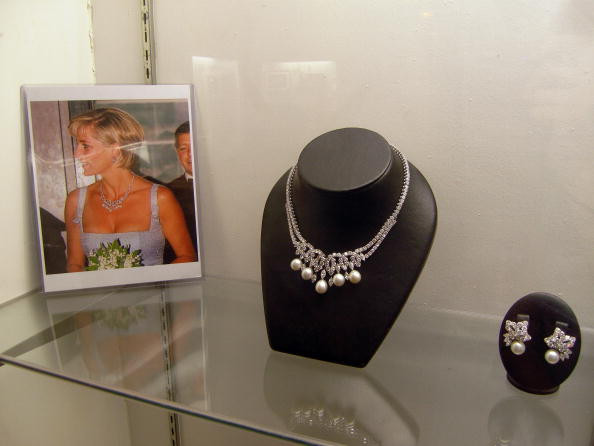 The statue of the Princess will be placed in a public part of Kensington Palace gardens, Diana's former home and will be unveiled later this year as part of the 2017 year-long programme to celebrate her worldwide influence and ongoing legacy.