Princess Diana owned a sex toy that she insisted on taking with her on long official foreign trips, a new book has revealed.
According to the late Royal's former personal protection officer Ken Wharfe, the vibrator, dubbed 'Le Gadget', become her secret mascot and provided a "constant source of laughter" for her security detail.
The one-time Met Police officer makes the raunchy claims in his new memoirs Guarding Diana: Protecting The Princess Around The World.
He writes: "The small vibrator, bought as a practical joke after a staff night out in Paris during Diana's official visit there the previous November, had become her lucky mascot."
When the vibrator was left behind when Diana travelled to Nepal in 1993 for an official visit, she gave orders for it to be flown 4,000 miles to the capital Kathmandu. When it arrived in a diplomatic bag, a Gurkha aide of the King of Nepal insisted on delivering it to the Princess's equerry Captain Ed Musto just before a press reception. Wharfe recalled the awkward moment and the stunned silence that fell over the room after Captain Musto pulled out Le Gadget as the media gathered outside.
"Musto, a self-effacing officer who towered over everyone present, not quite knowing what to expect, foolishly opened the packet and removed the offending item in front of everyone in the room (but, mercifully, not the press, who were starting to gather outside).
"There was a stunned pause (and a few bemused glances from Embassy dignitaries), until the silence was broken by Diana, who said, 'Oh, that must be for me,' and began to laugh."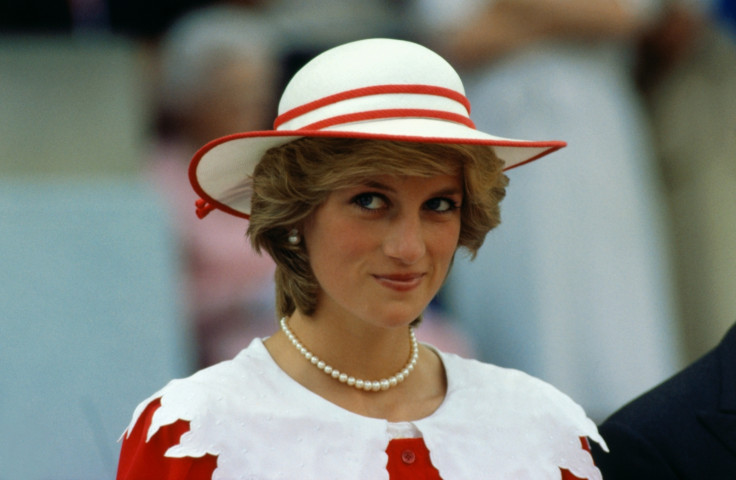 Diana died as a result of injuries sustained in a car crash in the Pont de l'Alma road tunnel in Paris on 31 August 1997.
Before her tragic death, she lifted the lid on her the now infamous love triangle with Charles and Camilla Parker Bowles and hinted that she received no sexual gratification from the husband in videotaped confessions, captured by friend and speech coach Peter Settelenwill between 1992 and 1993.
"But it was odd, very odd... Instinct told me," she said of their romps. "It was just so odd. I just don't know. There was never a requirement for it from [sic] his case. Sort of once every three weeks...But it was there, it was there and then it fizzled out about seven years ago."
She added: "He used to see his lady [Parker Bowles] once every three weeks before we got married. If I could write my own script I would have my husband go away with his woman and never come back."
The clips were broadcast as part of controversial Channel 4 documentary Diana: In Her Own Words on 7 August.