Diana: In Her Own Words reveals how princess felt 'there's no one to listen when I cry'
'There's just nobody to physically scream at' she told voice coach Peter Settelen.
The controversy surrounding the Diana tapes recorded by her voice coach Peter Settelen has been raging since they were first uncovered at the home of the princess's former butler, Paul Burrell, during a police raid in 1997.
They were the focus of a high profile court battle as Diana's brother Earl Spencer claimed ownership of the tapes on behalf of Diana's estate.
The High Court ruled in Settelen's favour and the tapes were returned to him in 2004.
On Sunday (6 August), despite opposition from her brother Charles Spencer and close friends of the princess, the tapes were broadcast for the first time on British TV by Channel 4 in a documentary titled Diana: In Her Own Words. .
Sold to Channel 4 for an undisclosed sum, the tapes recorded between September 1992 and December 1993 are of Diana in conversation with Settelen.
While the meetings with the former actor were intended to assist Diana with her public speaking technique, the candid dialogues are more akin to psychotherapy sessions as the she bared her soul.
Interspersed with archive news footage of the royals, the explosive video tapes see her divulge deeply personal details about her 'odd' sex life with Prince Charles, the impact of his affair with Camilla Parker-Bowles on their marriage, her battle with bulimia and reality of her life in the royal household where the closest people to her felt like strangers.
She also describes having an unhappy childhood, and a profound sense of abandonment after her parents divorced and her father's marriage to Countess Raine.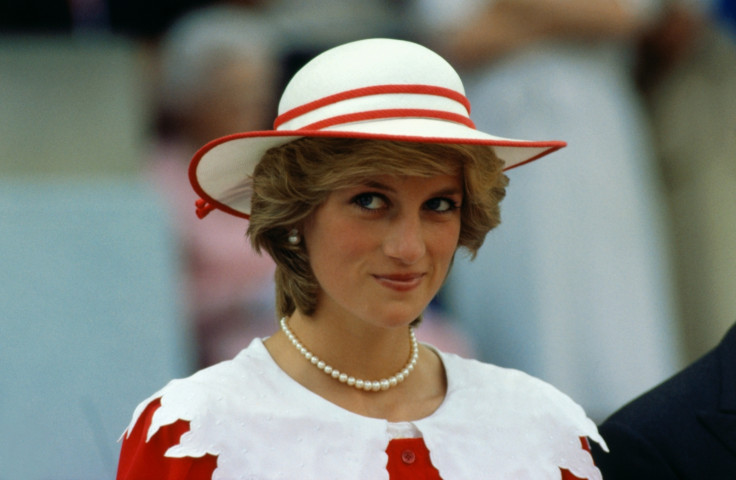 Her loneliness was compounded by a loveless marriage and while to the world it was a fairytale, she describes her wedding day as "the worst day of her life".
"There's no better way to break down a personality than to isolate it," she says.
It was that profound sense of loneliness and isolation that perhaps led her to falling in love with her royal protection officer believed to be Barry Mannakee, which was an unexpected revelation in the film.
The video tapes also capture Diana at her most relaxed as she unburdens herself to Settelen, a man she hardly knew, sharing with a stranger, her deepest secrets, revealing a woman still haunted by her childhood.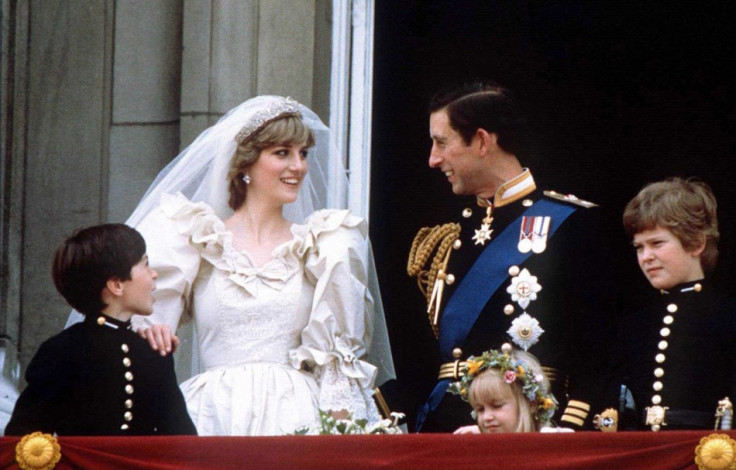 The fairytale royal wedding was a façade which buried the real Diana. Acknowledging her early pain she recognises her personal growth that followed as she says poignantly: "There's just nobody to physically scream at. Or someone to put their arms around me — just listen when I cry.
"I can't bear people saying it can't be as bad as that, or we understand — nobody understands unless you're the individual concerned. But I do feel, Peter, that now".
Controversial, exploitative or an insightful historical document of a 20th century royal, either way we do learn something more about the real Diana behind the fairy tale.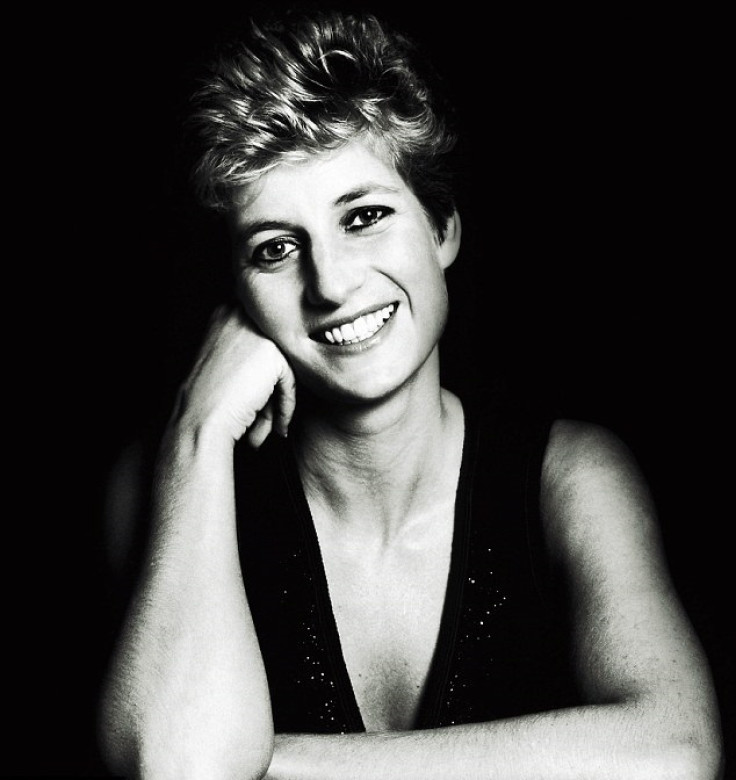 What we learnt from the Diana tapes
Despite being born into privilege, Diana describes an unhappy, lonely childhood lacking in love and attention, marred by the breakdown of her parents marriage and their subsequent divorce. "My parents, they never said they loved me. No, no, no idea. There was no, there was always a kiss there (pointing at her cheek). There was no hugs or anything like that."
As a young girl Diana was not academic, gaining D grades in her O levels. "My family always used to tell me I was thick and my brother had the brains," she explains. "I'd got to my headteacher crying because I was so thick." While her lack of academic success contributed to her sense of insecurity, her warmth and compassion was however, always in evidence as she received the prize for the kindest girl in school.


Countess Spencer was married to Diana's father Earl Spencer from 1976 to 1992.

Getty

Princess Diana despised her stepmother Countess Raine and the pair shared a caustic relationship. Raine accused Diana of being jealous of her relationship with her father because her own marriage to Prince Charles was falling apart. Diana also recounts how she once pushed her down the stairs.
Princess Diana, by her own admission, had a spiteful streak and revelled in taunting her nannies and putting pins in their cushions.
Princess Diana regarded herself as a rebel and a crusader and was known for striking out in defence of others and later learnt to stand up for herself. She described an incident in which she even struck her father on the face." He said, 'I want to explain to you why I've got married to Raine' and I said, 'Well, we don't like her and he said, 'I know that, but you will grow to love her as I have' and I said, 'Well, we won't' — I kept saying 'We', not 'I' because I was the littler crusader here. And I got really angry. And if I remember right, I slapped him across the face. And I said, 'That's from all of us for hurting us' and walked out and slammed the door. "He followed me and he got me by my wrist, turned me around and said, 'Don't you ever talk to me like that again,' and I said, 'Well, don't you ever do that to us again,' and walked off."

Princess Diana had a loveless marriage to Prince Charles

REUTERS

Diana reveals that she was traumatised by an infamous interview after she and Charles announced their engagement in February 1981. "I was brought up in the sense that you know, when you got engaged to someone, you loved them. The most extraordinary thing is we had this ghastly interview the day we announced our engagement and this ridiculous ITN man said, 'Are you in love?' "I thought what a thick question so I said, 'Yes, of course we are,' in the sort of Sloane Ranger I was, and Charles turned round and said, 'Whatever in love means'. That threw me completely. I thought what a strange question and answer. God. Absolutely traumatised me. "No, I didn't dare (ask him about it). Must have been, yeah (frightened). We met 13 times before we got married (laughs)."

Princess Diana and Prince Charles' sex life waned and was non-existent after the birth of Prince Harry eight years after their wedding day. "Well, there was. There was. There was. But it was odd, very odd," she tells Settelen. "But it was there then it fizzled out about seven years ago, six years ago, well seven, because Harry was eight. Instinct told me, it was just so odd. I don't know there was no requirement for it from his case. Sort of once every three weeks and I kept thinking. And then I followed a pattern, he used to see his lady once every three weeks before we got married."


Prince Charles and Camilla were married several years after the death of Princess Diana

Ben Stansall/AFP

Diana confronted both Charles and Camilla over their affair. "I remember saying to my husband, you know, 'Why, why is this lady around?' and he said, 'Well I refuse to be the only Prince of Wales who never had a mistress.'"
Diana was in love with her royal protection officer, Barry Mannakee, and even fantasised about running away with him. "When I was 24 or 25 I was deeply in love with someone who worked in this environment. Eventually he had to go and then three weeks after he left he was killed in a motorbike accident. He was the greatest love I've ever had, and that was a real killer. I should never have played with fire. "
Despite feeling like a sacrificial lamb in a loveless marriage, Diana loved Charles. Dance teacher Anne Allen said: "She loved Charles, yes. But Charles loved another woman. It's very hard for any woman when you love someone and you realise that perhaps they don't love you. I think it made her very sad - devastated. She felt she wasn't enough," said Ms Allan.
© Copyright IBTimes 2023. All rights reserved.