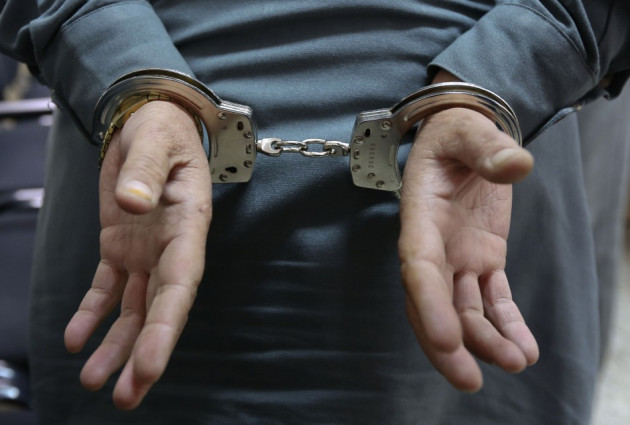 Sex abuse, electric shocks and vicious beatings are widespread in prisons in Afghanistan, a study has found.
Half of all prisoners interviewed by the United Nations Assistance Mission in Afghanistan (Unama) reported being mistreated while in custody.
Around 14 methods of torture and mistreatment were identified in the UN study. They were employed to extract confessions and obtain information by Afghan police forces
Methods exposed by the UN included hanging victims from ceilings by their wrists, beating the soles of prisoners' feet, twisting genitals, pulling out toenails and forcing prisoners to remain in stress positions.
Alongside sexual abuse and electrocution were threats of execution.
In total, 43 percent of 635 prisoners interviewed reported being maltreated while in police custody.
That figure flies in the face of Afghan government research, which reported the number of incidents actually fell during the 12 months to October 2012.
The government called the new UN figures exaggerated, said the BBC.
Afghan President Hamid Karzai has repeatedly insisted that prisoners are a matter for the Afghan authorities.
Gorgette Gagnon, director of human rights at UNAMA, said: "Unama found a persistent lack of accountability for perpetrators of torture with few investigations and no prosecutions for those responsible.
"Without deterrents and disincentives to use torture, including a robust, independent, investigation process, criminal prosecutions and courts' consistent refusal to accept confessions gained through torture, Afghan officials have no incentive to stop torture."
Evidence of torture inside Afghan prisons was highlighted by a previous study by the UN in 2011. Following that report, the Afghan authorities moved to other duties personnel suspected of prisoner abuse and suspended police staff suspected of the most serious breaches.
In response to allegations of police abuse, prisoner transfers to Afghan jails by the International Security Assistance Force were suspended, improved training for police officers was introduced, and inspections by Afghan authorities were beefed up.