Priti Patel, the now former international development secretary of the UK, has made headlines after news of her involvement in one of the biggest political scandals in the country was revealed. The 45-year-old was forced to resign by Prime Minister Theresa May over her clandestine meetings in Israel.
Patel is said to have held 12 secret meetings with senior Israeli figures, including Prime Minister Benjamin Netanyahu, when she was on a "family holiday" to the Middle East country in August.
It is still not known what she discussed with the Israeli officials for the simple reason that there is no official UK government record of the meetings and there was not a single UK government official in the room.
Who is Priti Patel?
Born in London to a Ugandan-Indian migrant family, Patel was a member of the Conservative Party in her youth, became involved with the Referendum Party and then switched her allegiance back to the Conservatives.
After becoming Conservative leader, David Cameron himself recommended Patel for the party's "A-List" of prospective candidates. She was first elected MP for Witham at the 2010 general election and was re-elected in 2015 and 2017.
She was also a leading figure in the Vote Leave campaign during the build-up to the 2016 referendum on UK membership of the European Union (EU). After Cameron's resignation, Patel backed Theresa May as Conservative leader and was subsequently appointed as international development secretary.
Until 8 November, she was the only minority ethnic woman in May's cabinet. Her net worth is estimated to be around $15m (£11.4m).
She is married to Alex Sawyer with whom she shares nine-year-old son Freddie.
Like Patel, there are several other influential Asian-origin Britons in the UK making their name in different sectors. IBTimes UK has compiled a list of four others.
Sadiq Khan
London's mayor Sadiq Khan topped the 2016 list of most influential Asian people in the GG2 Power 101 list compiled by the Asian Media and Marketing Group (AMG).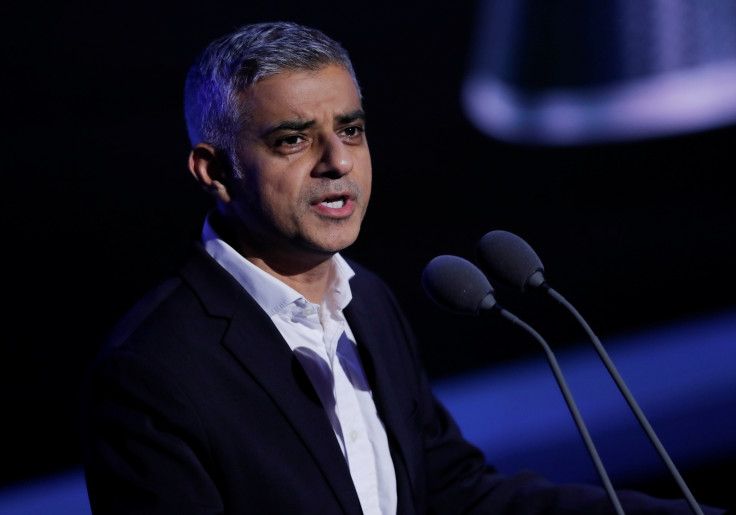 The power list described him as "someone who has smashed one of the biggest glass ceilings in the country".
Born in Tooting, South London, in 1970 as the son of a British Pakistani bus driver, Khan became a partner in a human rights law firm aged 27. He also chaired the human rights group Liberty before being elected to parliament in Tooting in 2005.
Nadiya Hussain
A British baker, columnist, author and television presenter, Nadiya Hussain rose to fame after winning the sixth series of BBC's The Great British Bake Off in 2015. She was also invited to make a cake for the 90th birthday celebrations of Queen Elizabeth II.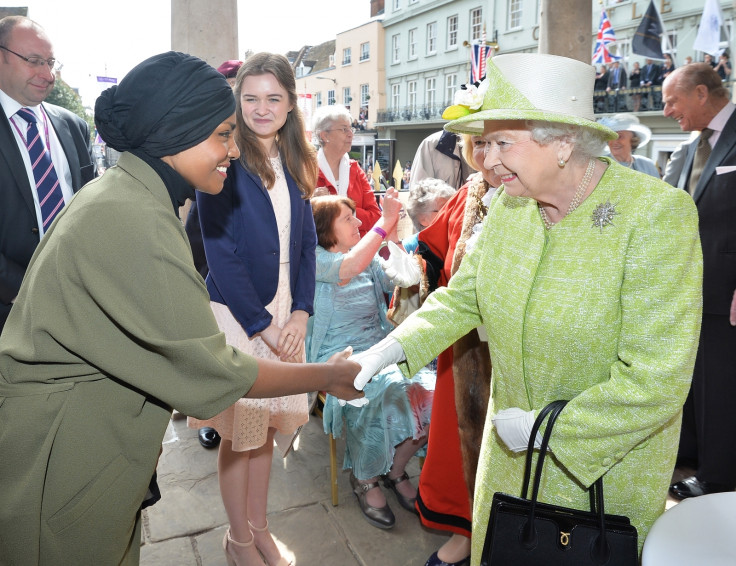 The 31-year-old Bangladeshi woman in a hijab now writes a weekly in the Times newspaper and has published two cookery books.
The mother-of-three has also been a reporter for The One Show and a guest panellist on Loose Women, a British show that invites celebrities to discuss their lives and discuss topical issues.
Malala Yousafzai
The youngest Nobel Prize laureate, Malala Yousafzai, is known for her advocacy of human rights, especially the education of women in her native Swat Valley in Khyber Pakhtunkhwa, northwest Pakistan, where the local Taliban had banned girls from attending school.
Yousafzai was shot in the head after her school bus was ambushed by the Taliban in 2012, sparking international outrage. She was transferred from a hospital in Pakistan to Birmingham's Queen Elizabeth Hospital for life-saving treatment.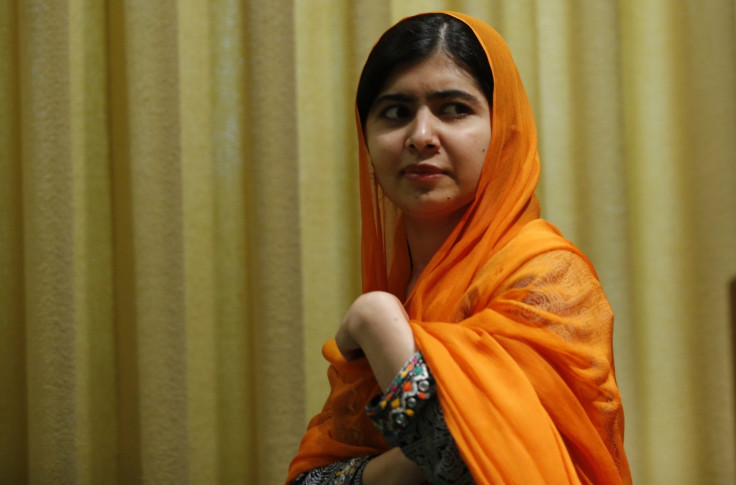 She and her family have since made Birmingham their home and Yousafzai continues to campaign for the rights of children.
Yousafzai, who has now joined Oxford University to study Politics, Philosophy and Economics, shared the 2014 Noble Peace Prize with India's Kailash Satyarthi "for their struggle against the suppression of children and young people and for the right of all children to education".
Venkatraman Ramakrishnan
Venkatraman Ramakrishnan is the president of the Royal Society, having held the position since November 2015. He is an American and British structural biologist of Indian origin, who won the Nobel Prize in Chemistry with Thomas A Steitz and Ada Yonath in 2009 "for studies of the structure and function of the ribosome".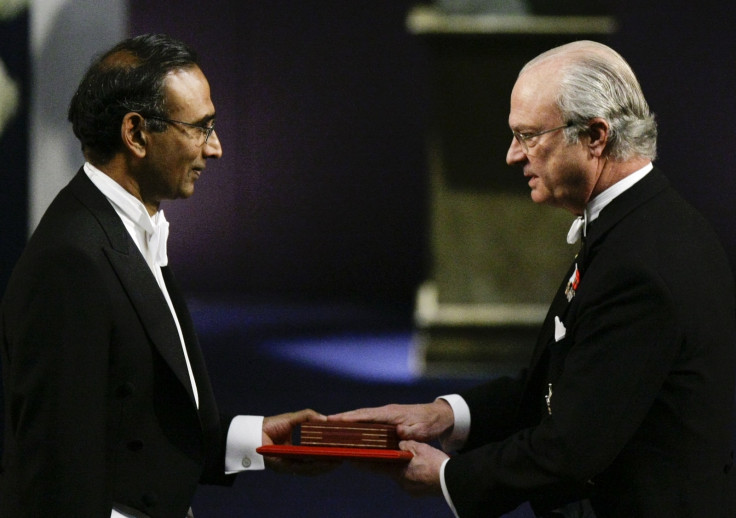 He also received India's second highest civilian honour, the Padma Vibhushan, in 2010. Ramakrishnan was knighted in the 2012 New Year Honours for services to Molecular Biology, but he does not generally use the title "Sir".