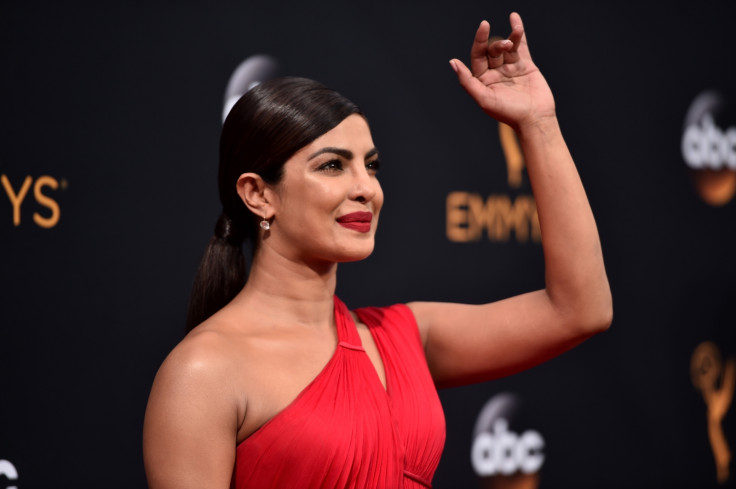 Priyanka Chopra, the Quantico actress, has admitted she has no qualms about being considered a sex symbol.
Chopra told Cosmopolitan: "Being objectified is part of my job. I don't get offended by being called a sex symbol, because I'm an actress and it's the nature of what I do." However, the 34-year-old actress warned that sex symbols is not something women should aim for.
She added, "But I don't think being a sex symbol is something you want to aim for. Of course you want to be hot, but that's not all you want to stand for."
The Bollywood star will soon appear alongside Zac Efron and Dwayne Johnson in the new Baywatch film, wherein she plays "ostentatious boss bitch on the beach," character. The movie is set for release on 19 May, 2017.
The 34-year-old star also spoke about her sleek hairdo during filming Baywatch. She said, "My hair always had to be blown out, which was hard to achieve because it gets frizzy. So the stylists on set were always blowing it straight and using serum to keep it smooth."
Priyanka plays the villain Victoria Leeds in the upcoming Baywatch movie. In an earlier interview, the UNICEF global Goodwill Ambassador, said that she tries to eat healthy whenever she can, but has occasional cheat days.
"I generally inherently stay fit ... I want to be curvaceous but not super-skinny but at the same time I want to be lean. So I try and eat healthy whenever I can," Chopra said, reports People.