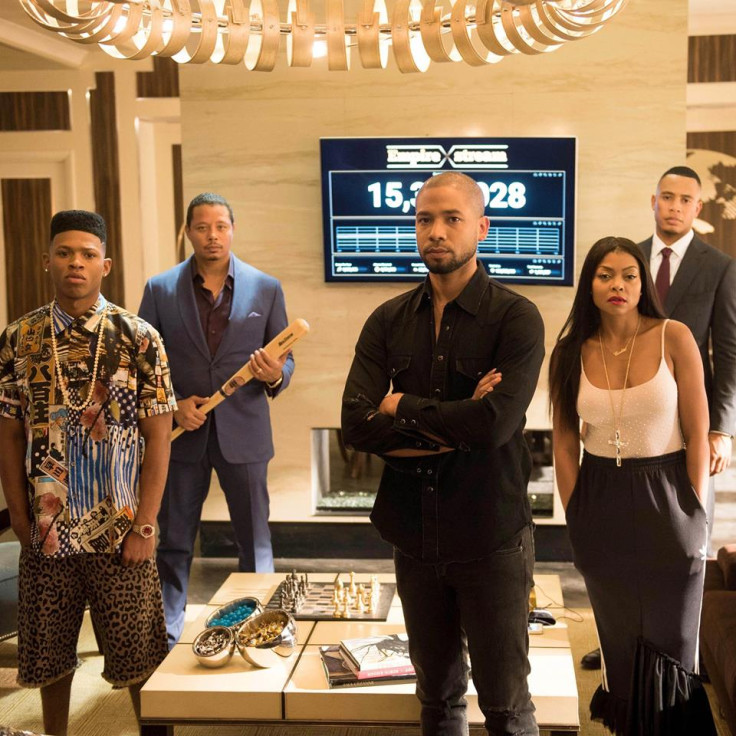 Empire season 3 aired its fall finale on 14 December with some major twists and revelations. In episode 9 titled, A Furnace For Your Foe, Jamal, who made a stage comeback in the episode was forced by his family to enter rehab, and Cookie found out something disturbing about her boyfriend, Angelo.
Lucious revealed to Cookie that Angelo was arrested for a DUI, 30 years ago, after driving his car into a lake and leaving a girl he was with to drown. Meanwhile, Andre's fall from the grace took a dark turn as be bid farewell to his dead wife Rhonda and vowed to kill the person responsible for killing her and their child.
The episode ended with Andre making a pact with Nessa' brother Shine about taking down Empire and added that would let him know when it's "time to kill my father."
Empire season 3 has gone on a three month-long hiatus and will return with episode 10 titled, Keys To The Kingdom, on 22 March, 2017 on Fox Network. Executive producer Sanaa Hamri spoke to Variety about Andre's vow to kill his father.
She said," Of course he means it. He is going to kill his father. That's his goal. He wants to kill his father. That's what he's going to try to do for the second half of the season. Will he be able to do it? I don't know. He may, he may not. That's why people are going to have to watch the show to find out. But Andre's character is so dangerous because he has nothing to lose and he's ruthless and he's calculating. "
"When he hacked Empire, nobody found out and nobody knew it was him until the very end, so obviously he knows what he's doing. In his head, he wants to kill his dad. And we're going to see if Lucious is going to find out or not or be in harm's way — that's going to be part of the journey of the second half of the season," Hamri added of Andre's motives.
When asked about theme for the rest of season 3 episodes, the producer revealed, "It's going to be Andre and his rise, and what damage he's going to do to Empire. It's going to be about Cookie and her relationship to Lucious — how deep is their love, and will it last or will it be gone forever? We see a lot more flashbacks in which we get even more of a sense of the bond between Lucious and Cookie, and what happened in the past, so we're going to learn so much more"
Teasing a "going to be a larger struggle for power," in season 3, Hamri explained, "And then also with Jamal, will he be able to be an artist who's sober? Hakeem (Bryshere Gray) has a kid, and he's trying to build this whole Takeem situation with Tiana (Serayah) — is she going to bite? And then you've got Nessa in the mix who's trying to overtake and outshine Tiana because they're all on the same label. It's going to be a larger struggle for power, and we're going to see if the Lyon family will be able to stay together. But I feel like the whole Andre of it all is going to be really, really intense."