Konami is opening a studio in London that will be dedicated to the development of its Pro Evolution Soccer (PES) series of football videogames.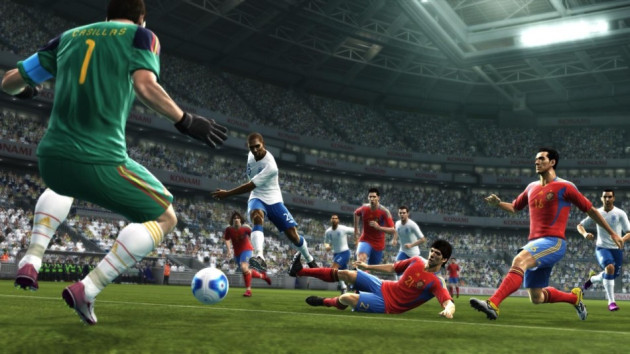 The London studio will work alongside the company's main operation in Tokyo.
Figures released in October by games developer EA - which makes the rival Fifa football title - claimed that Fifa 12 was outselling PES 2012 by a factor of 25 to one.
EA claimed to have notched up more than three million worldwide sales for Fifa 12 in the first week.
"PES has faced stiff competition from Fifa, after EA invested heavily in the EA Canada made game," said Michael French of games industry magazine MCV. "But Konami isn't taking the challenge lightly these days. The new studio will be the European wing of PES Productions, which usually handles the development of PES out of Tokyo.
"We are looking for a number of creative people who can help us elevate PES to whole new levels," Konami president Shinji Hirano said.
"As part of Konami's commitment to ensuring PES captures the majesty of European football, we are looking for people to help capture the very essence of the beautiful game and bring it to life."
Developers interested in joining the London studio will have the chance to meet Konami at the Games Developers Conference in Cologne from 13-15 August.