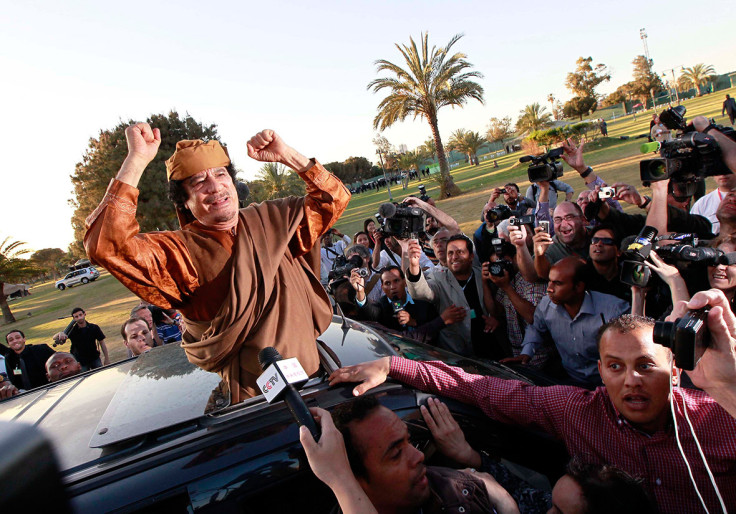 A damning House of Commons report into Britain's role in the 2011 intervention in Libya took evidence from Libya expert George Joffé who was previously paid to advise a research programme funded by the Gaddafis.
Joffé acted as a witness to the foreign affairs committee and claimed the danger posed to the Libyan people by Gaddafi and forces loyal to him in 2011 had been exaggerated. He also said poor intelligence provided by Libyan exiles in France had motivated the intervention against Gaddafi.
However, a Guardian report in 2011 revealed Joffé was a paid adviser to a research programme funded by Muammar Gaddafi's son – his presumed heir – Saif Gaddafi at the London School of Economics.
Leaked documents showed that Joffé – a visiting professor at King's College London and a research fellow at Cambridge University's Department of Politics and International Studies – oversaw proposals at LSE's North Africa research programme which received £1.5m in funding from Saif's charitable foundation. Gaddafi's son received a PhD and a MSc from the London university.
At the time Joffé defended his position saying "I'm paid by the university, not paid by Libya. Don't forget the money came from the Gaddafi charitable foundation, not from the Libyan state - that does make a difference.
"Saif was a student at the school. If as a student he wants to make a donation to his alma mater it's an understandable thing to do."
Joffé told the commons committee it would have been difficult for Gaddafi to carry out massacres. "The fear of the massacre of civilians was vastly overstated. It also should be borne in mind that the forces that Gaddafi had available to him were relatively limited," he said.
"The army had been depleted. It is believed only a third of its strength was actually operative. It had to rely to some extent on mercenary forces. They were not necessarily reliable. The evidence was that it would have been very difficult for him to carry out the kind of massacres that people anticipated," he added.
Joffé also referred to the Abu Salim massacre in 1996 in which more than 1,200 Libyan prisoners were killed as "a quite separate incident".