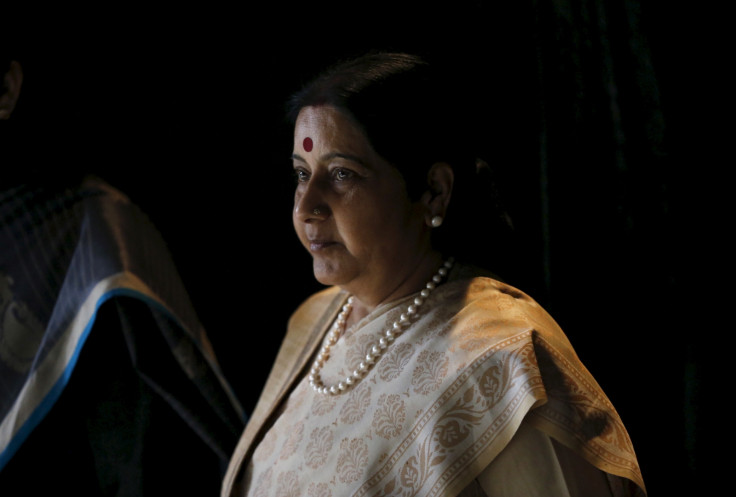 Two Indian teachers, who were abducted in Libya, have been rescued. Indian External Affairs Minister Sushma Swaraj confirmed the news on Thursday (15 September). T Gopalakrishna and C BalaramKishan were freed after a year of their abduction in July 2015.
"I am happy to inform that T Gopalakrishna [from Andhra Pradesh state] & C BalaramKishan [from Telangana state] who were captive in Libya since 29 July 2015 have been rescued," Swaraj has tweeted.
According to reports, the two university teachers along with two others — Lakshmikant and Vijay Kumar — were kidnapped on 29 July 2015 at a checkpoint about 50km from Sirte, an area controlled by the Islamic State (Isis). The place is also the hometown of former Libyan strongman Muammar Gaddafi. They were returning to India when they were taken hostage.
However, Lakshmikanth and Kumar both belonging to the Indian state of Karnataka, were freed after two days in captivity. But Gopalakrishna and BalaramKishan remained hostage there. "I am happy we have been able to secure the release of Lakshmikant and Vijay Kumar. Trying for other two," Swaraj had said that time.
The development comes two months after Judith D'Souza — the Indian woman who was kidnapped in Afghanistan's Kabul on 9 June — was rescued in July. D'Souza, 40, was working as a senior technical advisor (gender) with the Aga Khan Foundation in Kabul.
There are reportedly around 2,000 Indians still living in the war-torn Libya, who chose to stay there despite many advisories urging them to leave the country. Authorities are finding it difficult to track the developments inside the trouble-torn north-African country since most of the Indian mission staffs to Libya are now in Tunis — capital of Tunisia.