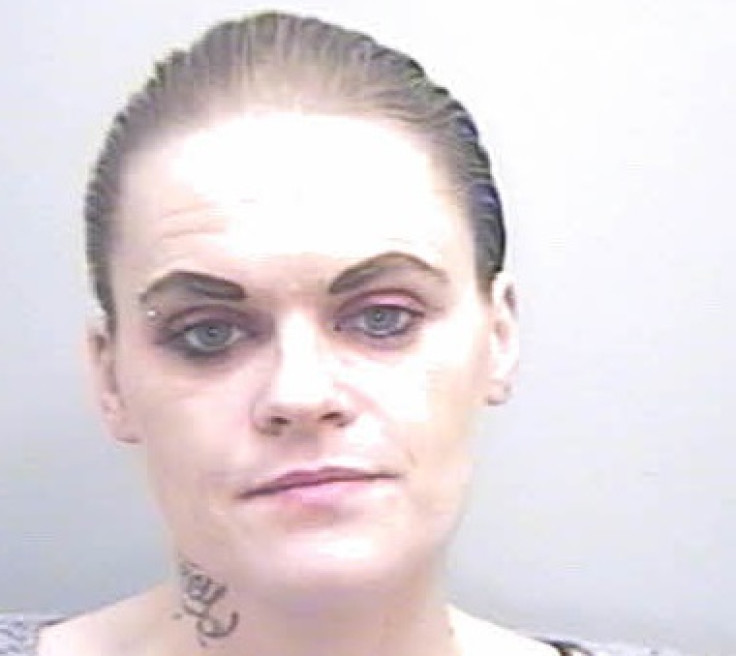 A mother working as a prostitute has been jailed for three-and-a-half years after burgling the homes of two pensioners while brandishing a knife.
The 30-year-old heroin addict even got into bed with one of her vulnerable victims after he awoke to find her in his bedroom, a court heard.
Nikita Hansen, of Strand Street, Grimsby, admitted two offences of burglary and another of having a knife in public at Grimsby Crown Court on 13 February.
The court heard how a 67-year-old dementia sufferer was in bed on 17 October when he awoke to find Hansen had climbed through a window and was in his bedroom, the Grimsby Telegraph reported.
He challenged her and asked: "What are you doing?"
Instead of fleeing the scene, Hansen bizarrely decided to get into bed with him – prompting her shocked victim to quickly leave the bedroom.
The pensioner later discovered a box containing £250 ($312, €294) cash had disappeared from his Grimsby home.
It was just a week later, on 24 October, that the vulnerable man's carer found Hansen trying to climb into the pensioner's bedroom window again.
The carer refused to let her in despite Hansen brandishing a 12-inch knife and making a stabbing motion.
"She appeared to be under the influence of drink or drugs," prosecutor Stephen Welch told the court.
The pensioner told the Grimsby Telegraph: "I was scared and still am. I am afraid to be in my own home now. I have to keep everything locked. I am really scared."
Another incident, on 3 December, saw Hansen knock on the door of an 82-year-old man in Grimsby, before pushing past him to enter his home. The victim said £35 was taken.
Hansen, a mother-of-one, reportedly told police she was homeless at the time of the offences and was making money as a prostitute to pay for her heroin addiction.
Andrew Bailey, mitigating lawyer, said she had suffered an "awful upbringing", was dependent on drugs and described herself as a "working girl".
The prosecution said she deliberately targeted the two victims because of their "age and infirmity".
Hansen had convictions for 39 previous offences, including burglary, robbery, theft and possessing a blade.