Protect Dr Mukwege and thousands of sexual abuse victims in DRC, urges Panzi director
Tony Gambino speaks exclusively to IBTimes UK about risks posed during Monusco protection shake-up.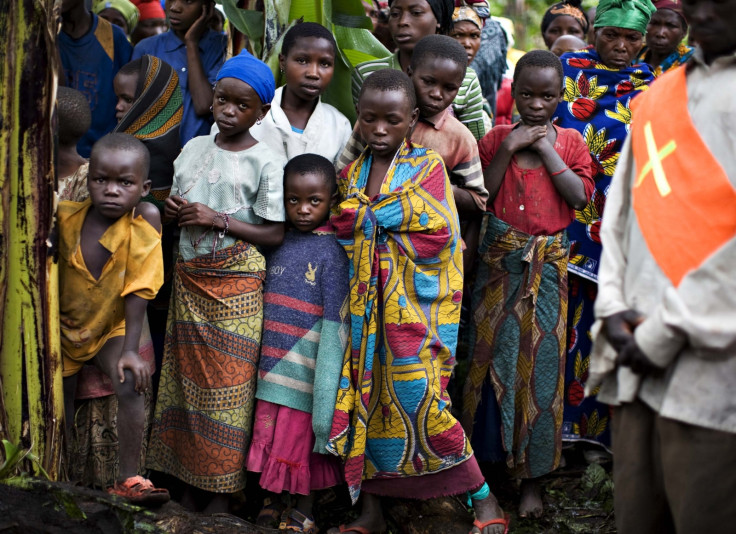 Ever since he decided to treat and pursue justice for victims of sexual violence and institutionalised rape in the Democratic Republic of Congo, Doctor Denis Mukwege has put his life at risk.
Targeted for being an outspoken advocate for women and for justice, especially in Congo's restive eastern region, Mukwege witnessed protection provided by United Nations peacekeepers of the Monusco withdrawn outside the Panzi Hospital – a refuge for survivors of sexual violence and mutilation he founded in 1999.
This followed the departure of the Special Representative of the UN Secretary General Martin Kobler from the DRC in September 2015. Last week, Monusco tweeted that it had been providing protection in the intervening 20 months. After Panzi corrected the record publicly, Monusco restored 24/7 protection to Panzi on 14 May.
As the Democratic Republic of Congo sinks a little deeper every day into crisis, the lives of the thousands of brave people, who have decided to speak the truth and are hoping to bring to justice perpetrators of the most horrific crimes, are increasingly at risk in Panzi, which sits on the hills above Bukavu, eastern Congo.
IBTimes UK caught up with Tony Gambino, Panzi Foundation USA's executive director, who emphasised the need for permanent protection.
For almost two decades now, women and girls – "some incredibly young and others incredibly old" – who have been horrifically abused have come into Panzi Hospital to receive surgical interventions that allow them to regain at least some functionality.
Staff there also offer psycho-social support, which includes a judicial and legal programme, intended at holding accountable culprits of these crimes, in a country where rape as a war crime may continue to go unpunished.
Despite a peace process, a successful political transition did not improve security in eastern DRC where the security vacuum left by two successive wars (1996-1997, 1998-2003) has been filled by a mutating brew of militia, at times allied with various government actors – either civilian or military, armed or unarmed. Impunity is rampant and justice difficult to achieve.
In one such appalling case, babies and young children were raped during a series of horrific attacks in their village of Kavumu near Bukavu's airport. Girls who survived were treated at Panzi. Dozens came in with horrific injuries as the repeated rapes went unpunished for a period spanning back to 2013.
With the help of the Panzi and other organisations, however, partial justice finally came to Kavumu, and arrests were made: the perpetrators, a relatively senior politician from the area and his accomplices, were charged.
"This guy felt that he could completely get away with the most despicable behaviour because he was in a political system where he felt that he was untouchable," Gambino explains. "Unfortunately, when people, whether it is a girl that has been raped all the way through to medical staff or surgeons like Dr Mukwege, are willing to speak about this injustice in a system where justice is still too often denied, they are risk."
Numerous women and girls have in the past been killed in eastern DRC because they dared to speak out, Gambino said. Mukwege, a three-time Nobel Peace Prize nominated laureate, himself lived through an assassination attempt in 2012 in the Panzi compound.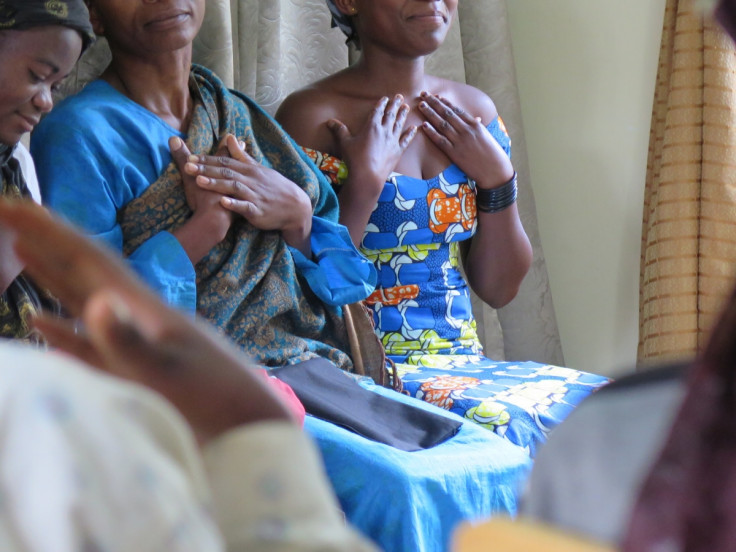 Panzi at risk in broken democratic system and rising violence
After reasonably good elections in 2006 and elections marred by violence, logistical problems and irregularities in 2011, there were no elections in 2016 despite a constitutional requirement that the elections be held in 2016.
"The Congolese political system is in crisis and there are no officials in power, at any level, who have been duly elected under the constitutional processes that the Congolese themselves voted for some 11 years ago," Gambino warns.
"That creates a really though situation because all ties are broken now, and with the weakening of those democratic structures, the possibility of impunity has come back."
His concerns come as violence linked to a crisis of state legitimacy has spread throughout the whole region of the Kasais and into Katanga, and separate rebellions in northern Katanga and growing militia activity in North Kivu and South Kivu are bringing fear and insecurity across a third of the DRC – a geographic area triple the size of France.
"You have to look at the worsening of the security situation in wide swathes of the DRC right now. In this context, people at Panzi, including Dr Mukwege, [were] no longer receiving the level of protection provided with by Monusco, and Monusco officials [made] statements that [were] verifiably false. UN officials have admitted that. And that's worrying," Gambino adds.
Panzi started receiving protection from the blue helmets after 2014 after Mukwege made a brave public statement as he received the Sakharov Prize for Freedom of Thought. At first, a contingent was based at Panzi before it was withdrawn. Patrols replaced the permanent troops for a period, but there there no longer regular patrols last week.
Following pressure, Monusco retracted its 10 May erroneous statement, and corrected the record regarding the presence of elements of its contingent in Panzi, saying it "takes the security of Dr Mukwege and Panzi hospital' staff very seriously".
"Monusco has continued to provide its support because it believes that there is a credible threat to Dr Mukwege. Clearly, Monusco's tweet on 10 May was mistaken," the UN mission said in a statement. "Based on concerns expressed by the Panzi Foundation, Monusco will conduct a thorough security assessment to determine the adequate level of protection in the near future."
On 15 May, Monusco preemptively deployed uniformed personnel to Panzi hospital for a 24h protection and said it would "increase the number of patrols in the area until the security assessment is completed".
Panzi officials welcomed the move.
"Monusco still has a sizeable contingent in Bukavu. We only had a few handfuls of men providing protection at Panzi. We are not talking about some great military force or great convoy with tanks, just a car with armed guys in it, either being based outside Panzi and, or going past it with some regularity, a few times a day to make it clear that they care about this place and that they are going to make sure that it stays safe," Gambino says.
"There are a whole set of reasons that argue for doing so [providing protection] for the particular treasure that has been created at Panzi, not just for the work of Dr Mukwege, but the thousand staff and patients and recovering patients at Panzi."
© Copyright IBTimes 2023. All rights reserved.