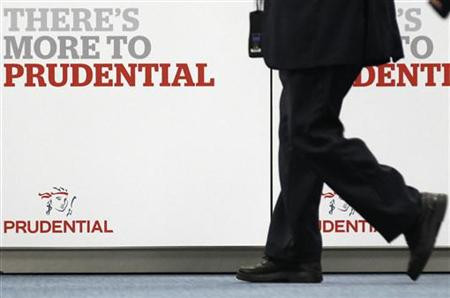 Shares in Prudential were up on the FTSE 100 in morning trading after the insurance group reported a rise in new business profit in the first quarter of the year.
New business profit in the first quarter rose 17 per cent to £498 million, although investment net flows dropped eight per cent to £1.9 billion.
The group said it had continued to see profitable growth in Asia, with new business profits up 16 per cent, while in the U.S. sales and new business profit rose 26 per cent.
Tidjane Thiam, Chief Executive of Prudential, said, "We have delivered good results in the first quarter of 2011, with double digit growth in both profits and sales against the very strong comparatives of 2010, itself a record year for Prudential on all metrics.
"After a very strong 2010, our performance at the beginning of 2011 confirms that our strategy is delivering value to our shareholders. We will continue to implement our strategy with discipline, allocating capital to the most attractive markets and products, while managing risk and capital prudently, but proactively. Cash remittances and free surplus generation remain strong and we remain well positioned to achieve the objectives we have set ourselves for 2013."
By 10:50 shares in Prudential were up 0.58 per cent on the FTSE 100 to 774.50 pence per share.