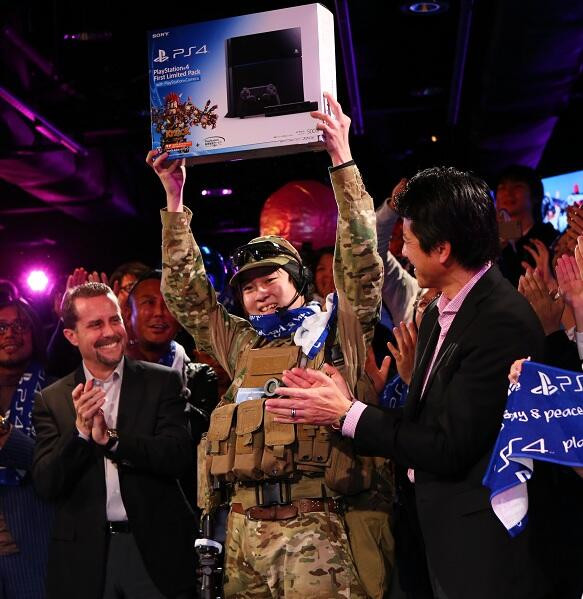 The PlayStation 4 is now available in Japan and the next-generation console will retail for a price 39,980 yen [ £234].
Japan has become the 49th country to receive the console, which has managed to sell over 5.3 million units as of 8 February. The launch comes three months after the console became available in North America.
What games are available for the PS4?
The console is launching with 27 titles in the country, including popular names like Yakuza Ishin, Nikoli no Puzzle 4: Sudoku, Nobunaga's Ambition: Creation, Dream C Club: Host Girls on Stage, Tottemo E Mahjong Plus, Dynasty Warriors 8: Xtreme Legends and Onigiri, according to Polygon.
The Beta for Final Fantasy 14: A Realm Reborn will be launching as well. Capcom's beta for Deep Down was slated for a launch around this time as well, but has been delayed.
The next-gen console remains hard to find on store shelves across the world despite being launched three months back.
Why the long delay?
Sony's announcement of a three-month delay took fans by surprise since Japan happens to be the company's home market.
According to TheVerge, Yoshida blames it on "the readiness of the software industry", explaining that Japanese developers were not fast enough to get going on the older PS3 because handhelds are more popular in the country, thereby causing a lag with PS4 support as well.