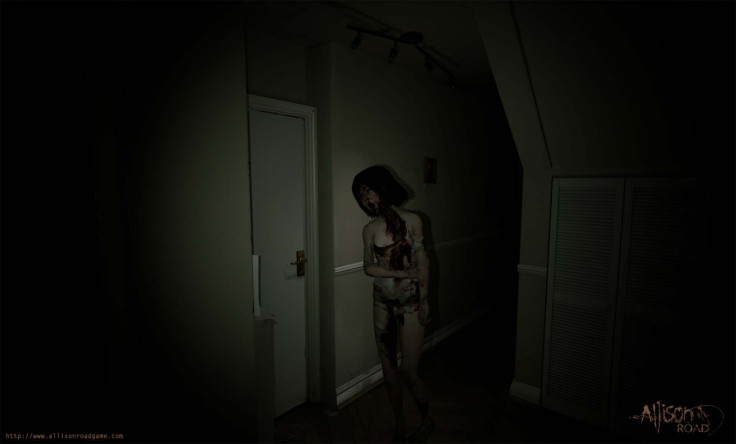 Developer Lilith Ltd's chilling cancelled first-person survival horror game Allison Road is officially back in development under a new label, game creator Christian Kesler has confirmed. Despite a successful Kickstarter campaign and a partnership with Team17, the game was cancelled in June this year.
In a statement to IGN, Kesler said he will be working on the game on his own under a new label called Far From Home that he co-founded with his wife and business partner.
"I'm actually really happy to be able to announce that [Allison Road] will continue," Kesler said. "We had a lot of support online and some folks out there are just incredibly nice."
Without going into details about his leaving Lilith or why the game was initially cancelled, Kesler said returning to Allison Road and getting back into its development did require some time off and introspection on his part.
"It did take a bit of soul searching to find the drive again to work on Allison Road and to simply make a call on what to do next," Kesler said. "After the setback, I took a bit of a break from working on it and reevaluated all the work that had been done so far — the whole journey, so to speak.
"I started making a few (in my opinion) necessary changes to the story and the flow, little bits and pieces here and there, and before I knew it, it sort of naturally came back to life."
Kesler added that he will work on the game solo, which he notes began as a solo project anyway before additional help was brought on board.
"For our gameplay trailer, I did all the modeling, texturing, shaders, lighting, etc, and thankfully a lot of the mechanics are already implemented from the previous development phase, so I can comfortably take the game forward by myself," Kesler said. "If and when it comes to a point where new features and mechanics are required, or old ones need changing, I'll go look for support."
Announced in July 2015 to positive reception, the horror game's Kickstarter campaign earned over half of its funding goal within just three weeks. The crowdfunding campaign was later cancelled after Lilith Ltd announced a publishing deal with Team17. Heralded as the spiritual successor to Hideo Kojima's playable teaser for Silent Hills - PT - the game was eventually canned for undisclosed reasons in June.
Kesler later revealed that the game was cancelled due to a "mutual agreement" to end the partnership with Team17, citing "many layers of complexity" in the game's development and publishing.
"It almost felt like coming home. Come home to a place you've never left," Kesler wrote in a Facebook post on 22 August. "Moving forward from here I just want you to know that I do plan to post more updates than in the past, however, they have to be quite selective as you can imagine, as I don't want to spoil things."
The developer has not yet announced a release date or specified how far along the project is at the moment. He has not detailed the changes he plans to introduce to the game yet either.
However, he did note that it "might take a while", saying he plans on giving the game and its development as much time as it needs "to be exactly the way they are supposed to be". He also plans to post more workflow updates and tech-tips in the future.
"I don't want to rush this and just get it out there to make some money," he wrote. "Whoever follows this page since the beginning knows that this always has been a passion project and it will get all the time and attention it needs and deserves...Thank you very much for sticking with AR for so long and...Let's do this!"