Allison Road: PT-inspired first-person horror game axed for undisclosed reasons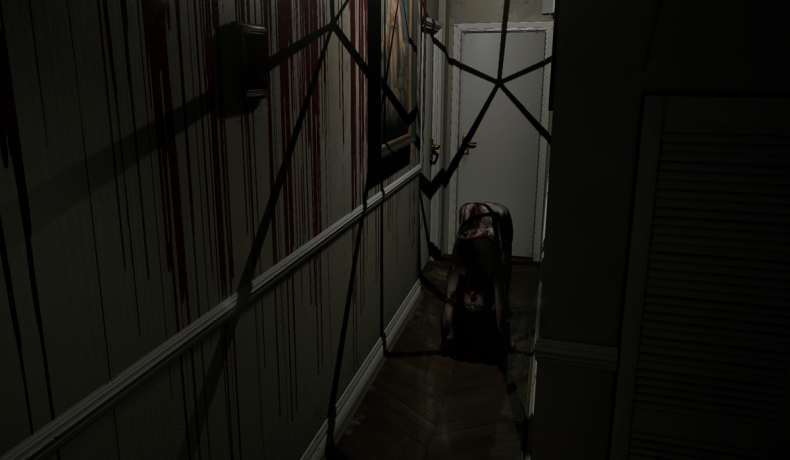 PT-inspired indie horror game Allison Road has been cancelled for undisclosed reasons. Breaking the news on Twitter, developers Lilith Ltd. said a statement on the matter would be provided soon.
A tweet from the company said: "Hi all. Sadly Allison Road had to be cancelled. Statement to come in the next few days. Thx for all your support and very sad it came 2 [sic] this."
Allison Road was announced by indie game developer Lilith Ltd. in 2015 and was intended to serve as a spiritual successor to PT, a "playable teaser" for the ill-fated Silent Hill title from Metal Gear Solid's Hideo Kojima and famed film director Guillermo Del Toro. The game was cancelled following Kojima's much-publicised departure from Konami, and PT was subsequently erased from PSN in April last year.
Lilith Ltd. launched a Kickstarter campaign for Allison Road last September and managed to raise almost £146,000 in funding from backers before the title was picked up by Worms developer Team 17. Much like its inspiration, Allison Road put players in the shoes of an unnamed protagonist as they explored supernatural goings-on in a house, with gameplay taking place from a first-person perspective.
Without any information from Lilith Ltd. to go on, it's hard to speculate as to why the game has been canned. Judging by the prototype gameplay footage released in June 2015, the game seemed to be coming along nicely and was shaping up to be a worthy replacement for Kojima's intense haunted house sim. Needless to say, for fans it will be a tough pill to swallow.
For all the latest video game news follow us on Twitter @IBTGamesUK.