People in Singapore are angry over the lenient sentencing of an American child sex offender, which they believe might attract foreign sexual predators to the country.
US Mixed Martial Arts instructor Joshua Robinson was sentenced on last Thursday (2 March) for four years for having sex with two teenage girls and filming the acts, the BBC reported. But the sentencing sparked public outrage, with a petition calling it "unacceptable and absolutely intolerable".
The online petition was started following the ruling, which has garnered around 27,000 signatures. The petition said for each charge of having sex with 15-year-olds, Robinson could have been jailed for up to 10 years in Singapore jail and fined.
However, on 8 March, the public prosecutor decided not to appeal against the verdict. Singapore's Attorney-General's Chambers (AGC) said in a statement that Robinson pleading guilty would spare the young victims of additional trauma of facing a cross-examination.
It added that the girls were above 14 years when the incident happened and they had "consented to the sexual acts".
The 39-year-old had pleaded guilty to nine charges, including having sex with two minors, making obscene films and showing a pornographic clip to a six-year-old girl when he was out on bail.
"This is totally absurd. A four year sentence for a paedophile? What kind of laws do we have here? It's never about the nationality but the seriousness of the crime," a Facebook user Michael Liew Khong commented on a post on Channel NewsAsia's page.
"This isn't an issue about locals versus foreigners. This is about a tough enough sentence to deter would-be offenders for a crime that may have lasting effects of a lifetime," another social media user Chiaming Cho said, while agreeing with Liew Khong.
Lengthy prison terms and canings are common in Singapore, a country with one of the lowest crime rates in the world. Public anger erupted online as Robinson was seen receiving a lenient punishment.
The Attorney-General's Chambers said it "does not differentiate between Singaporeans and non-Singaporeans in discharging our duties".
Robinson was arrested in June 2015 after one of the girls who he met through a dating app told her parents about the assault.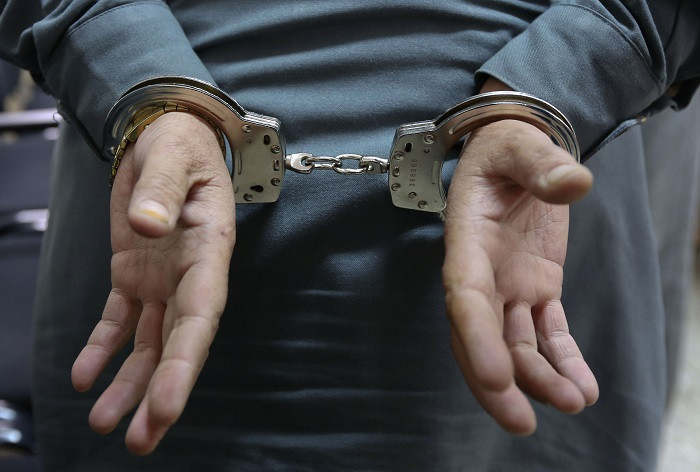 The court documents read that the American Martial Arts instructor, who had been living in Singapore for about six years, took the girl to his apartment after months of exchanging messages, where he had an intercourse with her. He also filmed the act without her consent.
.