Puerto Rico plunges into darkness after fire breaks out at island's main electricity plant
Over 1.5 million residents left without power as blackout causes widespread travel disruption.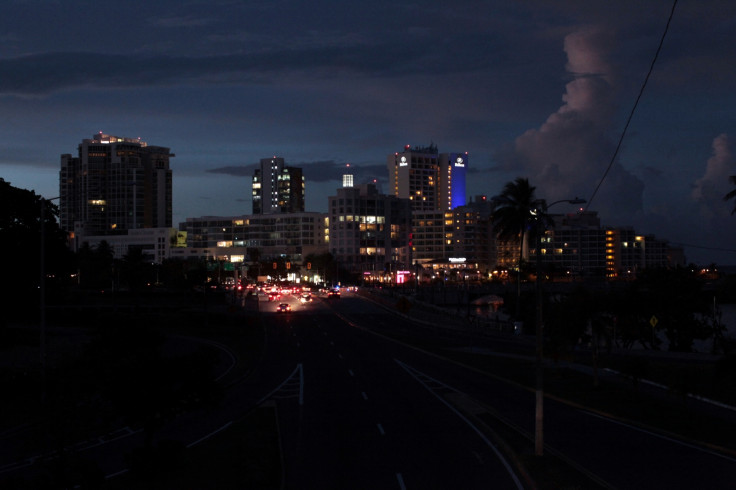 Up to 1.5 million islanders in the US territory of Puerto Rico have been left without power after a fire broke out at the island's main electricity plant on Wednesday, 21 September. Authorities are still investigating the cause of the incident.
The blaze has brought down two key transmission lines of the Puerto Rico Electric Power Authority, popularly known as (Prepa). No injuries have been reported so far and authorities have largely ruled out foul play. Some areas of the island, which hosts about 3.5 million residents, are expected to crawl out of the blackout later in the day today (22 September). The fire at the Aguierre power plant has been extinguished.
Traffic personnel have been deployed across the island to ease the gridlock on roads caused by traffic lights being down.
"We are working hard to be able to bring the system back up and restore service to our customers," the ailing utility's executive director, Javier Quintana Mendez said in a statement.
The island-wide outage has caused businesses to shut and widespread traffic jams. However, the Luis Muñoz Marin International Airport is operating normally, Puerto Rico's Governor Alejandro Garcia Padilla told a press conference.
"This is a very serious event. The system is not designed to withstand a failure of this magnitude. I assume complete responsibility. Everyone knows that the company's maintenance problems began decades ago," said the governor, who evaded questions on whether Prepa is equipped to handle emergencies such as hurricanes.
The power company is struggling to deal with an array of problems, including a debt of $9bn (£6.9bn) and corruption allegations. Authorities say they are seeking more funds to update their outdated equipment and ageing infrastructure amid an ongoing restructure of the utility service.
© Copyright IBTimes 2023. All rights reserved.