Hundreds of pugs descended on Manchester for PugFest – a festival dedicated to the flat-faced dogs often described as so ugly they're cute. The theme for this year's event was film, and the pugs got into the spirit of things by dressing as superheroes and celebrities (some of their owners dressed up, too, but the dogs were way cuter).
The festival catered to the dogs' needs, with a range of food offerings and an obstacle course for the more energetic pugs (if there is such a thing) as well as a doggy kissing booth and a dog-shaming booth.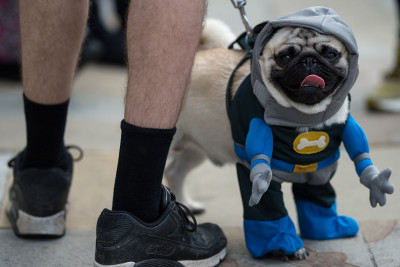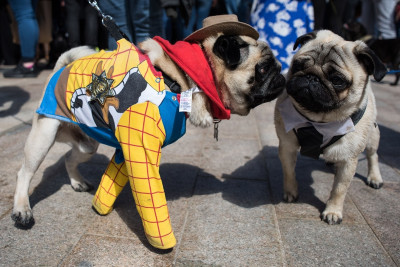 PugFest was set up in 2014 by Martin Clowes as a tribute to Poppy – a rescue dog owned by his son Rob. Poppy had her Twitter account, with more than 17,000 followers. So many people wanted to meet Poppy that Mr Clowes organised a pug meet. Sadly, Poppy passed away before the first PugFest, and now the popular annual festival is a tribute to her memory.