A novel scheme to bring life back to forests devastated by fires is underway in Chile. The most unusual thing about this project is its workers: three border collies.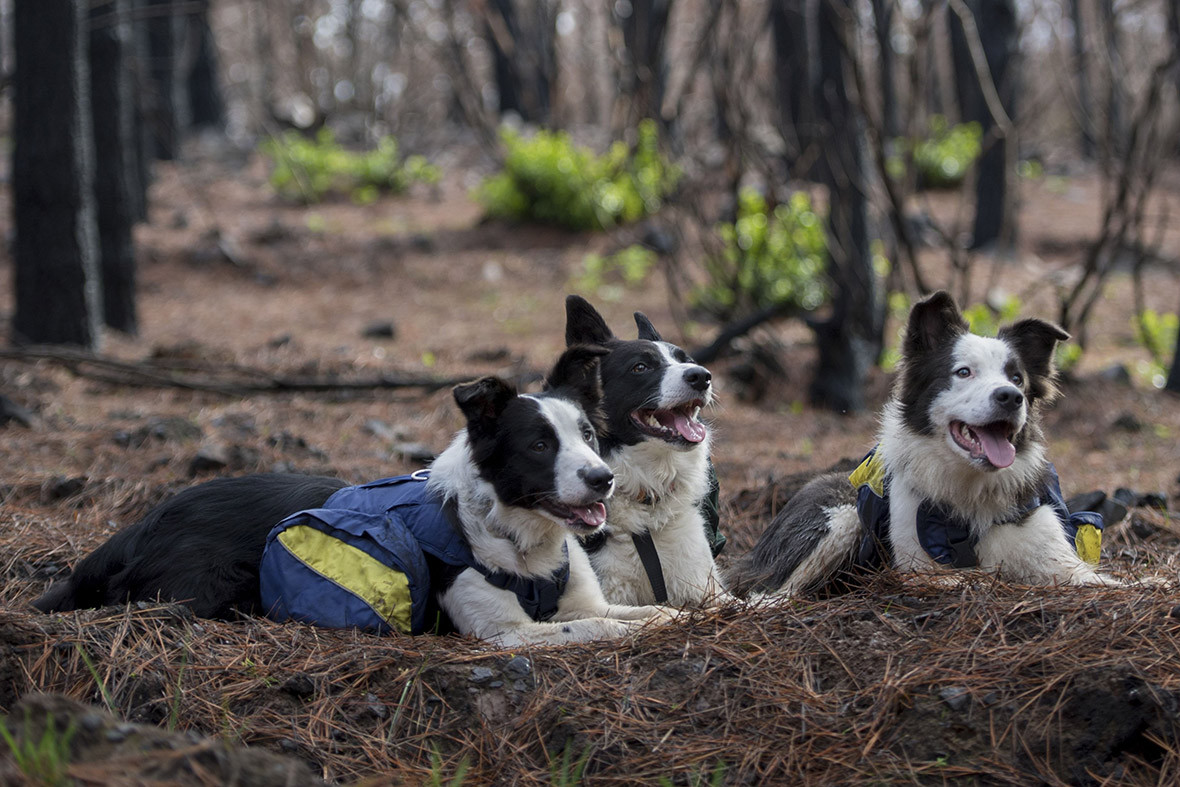 The worst wildfires in Chile's history swept through vast swathes of tinder-dry forests, consuming more than 580,000 hectares (1,433,000 acres). On 2 January, a fire broke out in the coastal Chilean city of Valparaiso, destroying more than 100 homes. Over the next month, more than 100 separate wildfires raged through forests in the El Maule region.
Overwhelmed by the scale of the disaster, the Chilean government called for international aid. More than 12 countries as far afield as Japan, Russia and the US took part in the huge operation, sending firefighters and water-dropping planes. The fires were finally brought under control in early February, having destroyed more than 1,500 homes and claiming 11 lives.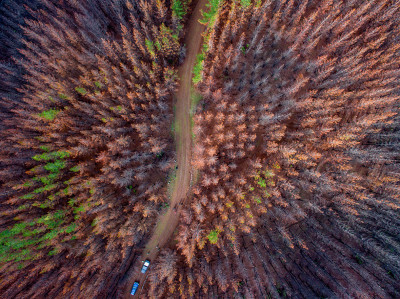 Months on from the disaster, charred trees and blackened earth cover the landscape as far as the eye can see. The once vibrant forests are dead; any birds, reptiles and mammals that survived the inferno fled into other areas.
Replanting the vast forests will take years, but border collies Summer, Olivia and Das are trying to bring some greenery back to the dead forest in the meantime. The dogs scamper through the charred remains wearing special backpacks loaded with seeds. As they run they leave a trail of seeds. The hope is that once seedlings, grass and flowers take hold, insects will return, followed by some of the reptiles, birds and mammals that fled.
"The main thing is for the fauna to be able to live," said Francisca Torres, the owner of the three dogs tasked with this big mission.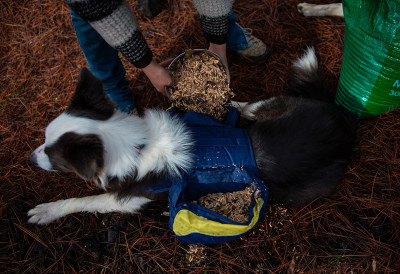 The project began in March, and the dogs seem to be loving their job – not that know they have a job. They spend their days happily bounding through the forests, blissfully unaware that they may be transforming the landscape. The job has pretty good incentives – they receive treats whenever their backpacks become empty. Then their satchels are filled up with more seeds and off they go again.
Torres, who runs an environmental NGO named Pewos, said border collies – bred to herd sheep – are smart and fast and therefore perfect for the job. They are certainly better than humans, she said, as the dogs can cover a range of 30 kilometres in a day, whereas a person could only do three kilometres.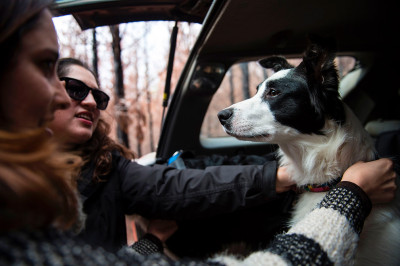 Over the past three months, the dogs have been used in 15 forests in the Maule region. In some of them, grasses are coming back, and seedlings and vines are beginning to push through the blackened earth. Torres expressed hope that by the end of summer enough seeds will have germinated to attract animal life back to the forest.