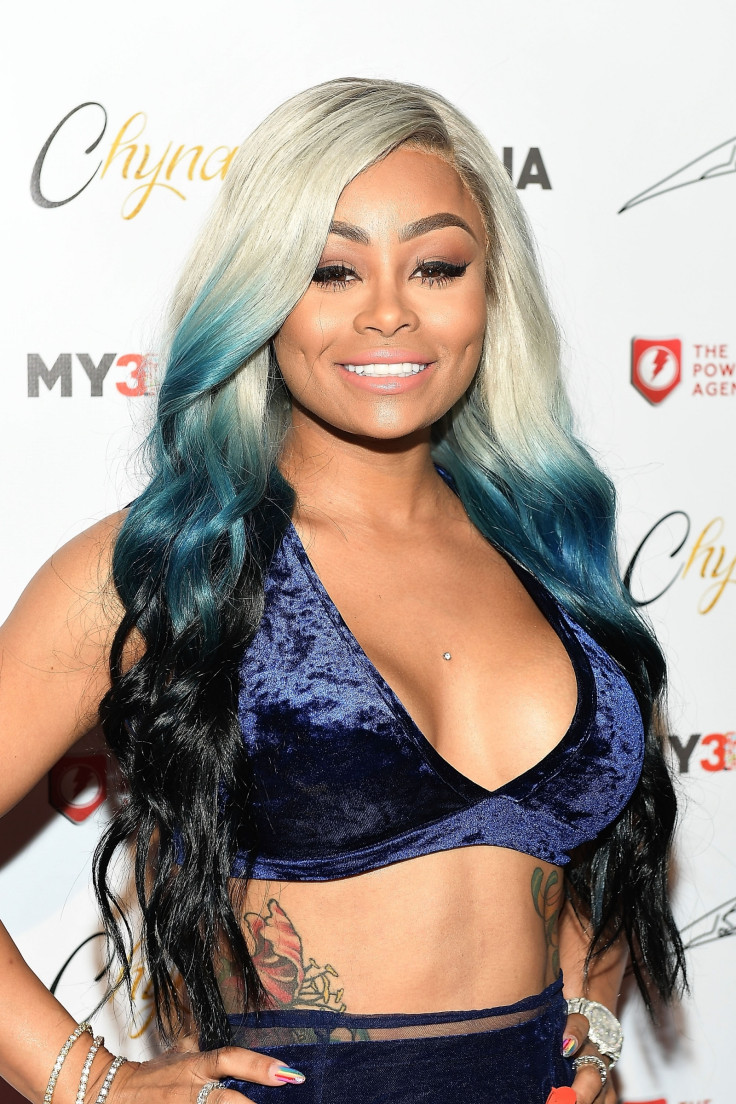 Blac Chyna stunned her fans going braless in her latest picture on Instagram revealing nipples from the tight crop top. She wears skin tight Fashionova jeans highlighting her post-baby body. However, not many of her followers were impressed with her look.
"Put a damn bra on. Your nips are crazy. You have two children. Do you want them seeing this in ten years," one social media user commented on her picture. The former fiancée of Rob Kardashian flaunts her insanely flat tummy and tiny waist in a pair of tight jeans, which many assumed is impossible to achieve with diet and exercise. "All I see is plastic," one scathingly slammed her of undergoing excessive plastic surgery.
During their ugly public spat on the internet, Rob has accused her of undergoing surgery to get her slender figure back post the birth of daughter Dream. "When Dr Miami has you loaded up with all the silicone you can handle," another fan taunted her on the image-sharing website.
In another picture, the former stripper offers a generous glimpse to her cleavage as she goes braless again for a date night with rumoured boyfriend Mechie. She wears an orange tight jumpsuit with a deep plunging neckline flaunting her curvy figure. However, fans noticed that she has weird frills at the bottom of her velvet pants.
"What are you wearing! You look ridiculous," one fan wrote trolled her for the latest fashion choice. "Those pants are ridiculous! Looks like a clown outfit," added another.
The former couple have reportedly moved on in their life and are currently co-parenting their infant daughter. Earlier, there were reports that Chyna and Rob were at war over the custody of the daughter. "There are many false statements in this article, which I told TMZ, but they published it anyway," she reportedly told E! News in a statement. "I was present and witnessed the entire non-event."