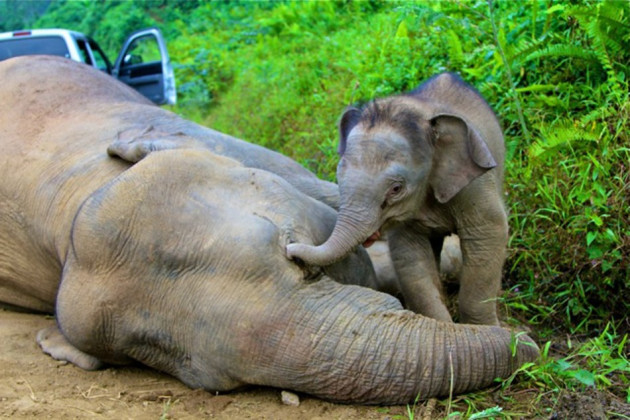 Forest reserve officials in Malaysia suspect foul play in the death of ten endangered Borneo pygmy elephants which have taken place in a span of three weeks.
The carcasses of four dead elephants were found last week and another four were found dead of acute poisoning two days later at the Gunung Rara Forest Reserve in Malaysia's Sabah state on the island of Borneo. Laurentius Ambu, Sabah forest reserve's department director, confirmed that two more "highly decomposed elephant carcasses" had been found a few weeks back.
Forest reserve officials have been unable to come up with anything concrete so far on the motive for the killings. The animals still had their tusks intact, indicating that they did not fall prey to poachers. None of the bodies had any gunshot wounds either.
Samples have been sent for further investigation and the cause of the deaths can only be confirmed then.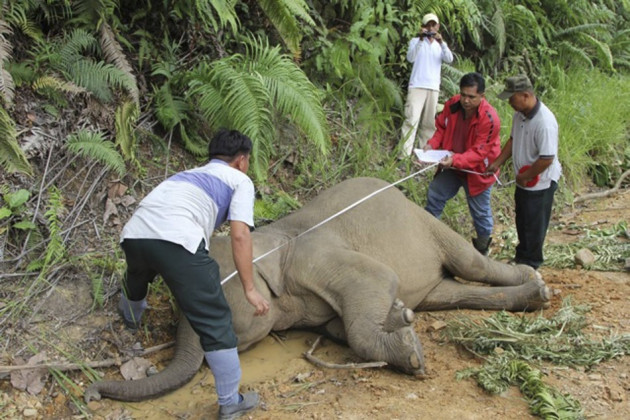 Sen Nathan, head veterinarian of the forest reserve, said that their suspicion grew when they noticed that the animals' digestive system was damaged. He believes that the elephants might have been subjected to "acute poisoning".
"It was actually a very sad sight to see all those dead elephants, especially one of the dead females who had a very young calf of about three months old. The calf was trying to wake the dead mother up," Nathan told the BBC.
Masidi Manjun, Environment Minister of Sabah, condemned the deaths of the elephants, saying that it was a "sad day for conservation and Sabah". He said in a statement: "The death of these majestic and severely endangered Bornean elephants is a great loss to the state. If indeed these poor elephants were maliciously poisoned, I would personally make sure that the culprits would be brought to justice and pay for their crime."
Known for their babyish faces, large ears and long tails, these pygmy elephants live mainly in Sabah and grow to about eight feet tall. The WWF wildlife group's estimation is that there are no more than 1,500 pygmy elephants in the wild. Activists warn that their existence is under threat due to deforestation and encroachment on Borneo.