A man got up in the morning with a hangover after a session of heavy drinking in Willenhall the previous night to witness a 3m (10ft) python rearing up to attack his friend sleeping on the sofa with its "jaws open like a cobra".
Dwayne Matthews had bought the 14 kg snake from a gypsy, unwittingly in an inebriated state the night before.
On watching the python about to attack his friend, he ran upstairs, got a duvet and threw it on the snake to put it off its target. He then put the wrapped beast into a cage to put his friend out of danger.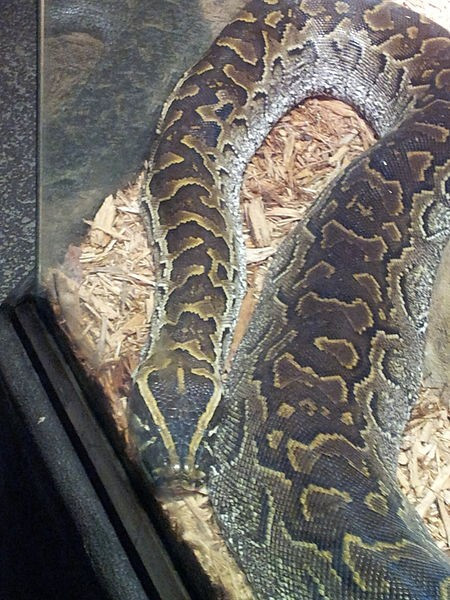 But, the story didn't just end here. Matthews had bought the African rock python, named Bruce, from a gypsy with an intention of palming the snake off to a reptile shop for a profit to fund his guttering business, the court heard.
In January, nine snakes were reported to be stolen from an outhouse in Hillfields, Coventry and the police had intimated all reptile shops in the country. The 29-year-old courted trouble when he took the snake to a reptile store and suspicious staff called the police. It turned out that Bruce was one of the nine snakes stolen from the outhouse owned by David Chance.
Matthews has been handed a suspended eight-week prison sentence after admitting buying the snake illegally.
His solicitor, Richard Baker, told the magistrates in Coventry that Matthews should get a reprieve for having saved his sleeping friend from the reared-up python.
"Instead of running out of the house and leaving his friend to fate, he apprehended the snake. It was like a sub-plot from a Guy Ritchie film," he said.
The solicitor told the court that Matthews had no intention to get on the wrong side of the law. He said that his client was actually going to the Twycross zoo to give the snake to them rather than selling it to a reptile shop.
The solicitor said Matthews realised the event as a foolhardy enterprise and wanted to remedy the situation.
The court ruled Matthews to cough up £165- £85 as court proceeding cost and £80 on victim surcharge.