Qualcomm announces Snapdragon Wear and brings gigabit speeds to smartphones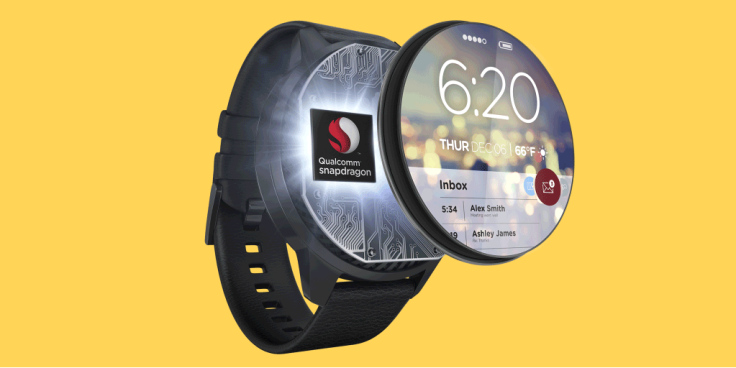 Qualcomm has unveiled chipset technologies that it claims will usher in a new generation of slicker, smarter wearables and allow mobile users to experience download speeds comparable to fibre optic. In the first of two significant announcements by the chipset maker, Qualcomm has launched a new platform for Android Wear devices that it claims will allow for sleeker smartwatch designs and better performance.
The Snapdragon Wear 2100 chipset is designed specifically for wearables and features a next-generation LTE modem and improved sensor technology. The platform will replace the Snapdragon 400 chipset currently found in most Android Wear devices and delivers a 25% reduction in power consumption compared to its predecessor, Qualcomm claims. It is also 30% smaller than the Snapdragon 400, which will be a huge boon for the effort to de-bulk smartwatches and turn them into something you would actually want to wear in front of other people.
Meanwhile, enhanced sensor technology in the 2100 will supposedly make Android Wear smartwatches smarter. For example, an ultra-low power sensor hub will enable wearables to maintain connectivity to other devices without devouring battery, while at the same time allowing for greater sensor accuracy than the Snapdragon 400.
As well as supporting low-power Wi-Fi and Bluetooth connectivity, the Snapdragon Wear 2100 also comes in 3G and 4G LTE variants. The platform is available to manufacturers from today (11 February), with LG having already revealed its intentions to bring the chipset to its own wearables in 2016.
David Yoon, vice president of wearables at LG Electronics, said: "We are delighted about Qualcomm Technologies' next-generation wearable plans, are planning to extend our collaboration with the new Qualcomm Snapdragon Wear 2100 processor and look forward to launching new smartwatches and other wearable devices that bring new and innovative use cases to consumers later this year."
Qualcomm has also launched the Snapdragon X16 LTE modem, which it claims is the first commercially announced chipset capable of providing download speeds of up to 1Gbps. The chipset also supports License Assisted Access – or LAA – which allows mobile operators to dip into unlicensed wireless spectrum in order to boost broadband performance.
According to Qualcomm's estimations, the first commercial devices sporting the Snapdragon X16 will go into production during the second half of 2016.
© Copyright IBTimes 2023. All rights reserved.