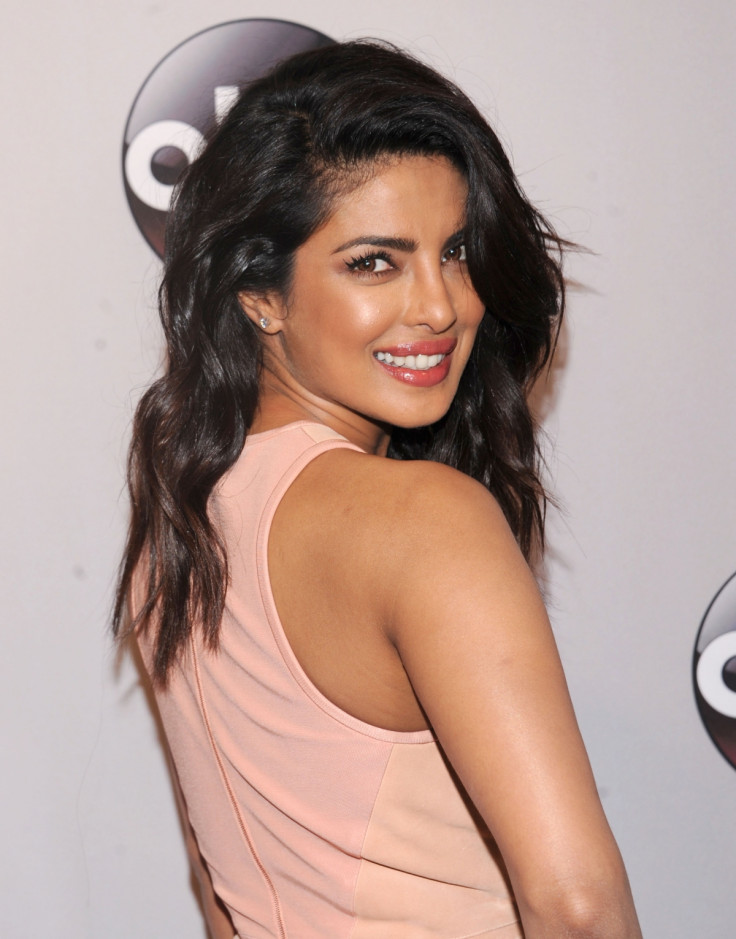 In one year's time, Priyanka Chopra has gone from a Bollywood belle to being one of ABC's most popular actresses. The lead of the drama/thriller show Quantico celebrated her success with a headlining performance at the annual ABC Upfront Presentation.
The 33-year-old actress took the stage at the Beacon Theatre in New York on 17 May and danced to a mix of hit songs like Uptown Funk, Worth It and Push It to pay tributes to the late singer Prince with the addition of his track Kiss to the playlist. Replacing most of the lyrics with mentions to a number of ABC's hit TV shows, Chopra danced her way through the audience in a white shirt, black tails and sheer black stockings.
Once on stage she stripped out of the outfit to continue the performance in a sparkly red number. Actors Miles Brown of Black-ish and Troy Gentile of The Goldbergs also made appearances in the act.
The dance as a whole seemed a little amateur with very few in the audience reacting to it. However, the actress explained, "In India we always start important events with a dance party."
Chopra recently completed filming her Hollywood debut film Baywatch in which she plays a baddie, and her show Quantico came to a season end on 16 May. ABC announced that it will be renewing the drama for a second season.
Listing some of the lessons she learned from her year on American TV, she told Hollywood Reporter, "TV is brutal. I'm a film girl. We have specific time frames and we take our time to create; we breathe! TV is frenetic more so because of the sheer amount of content that needs to be created for every episode times 22! The hours are killer, the pace nonstop. No one sent me the memo."