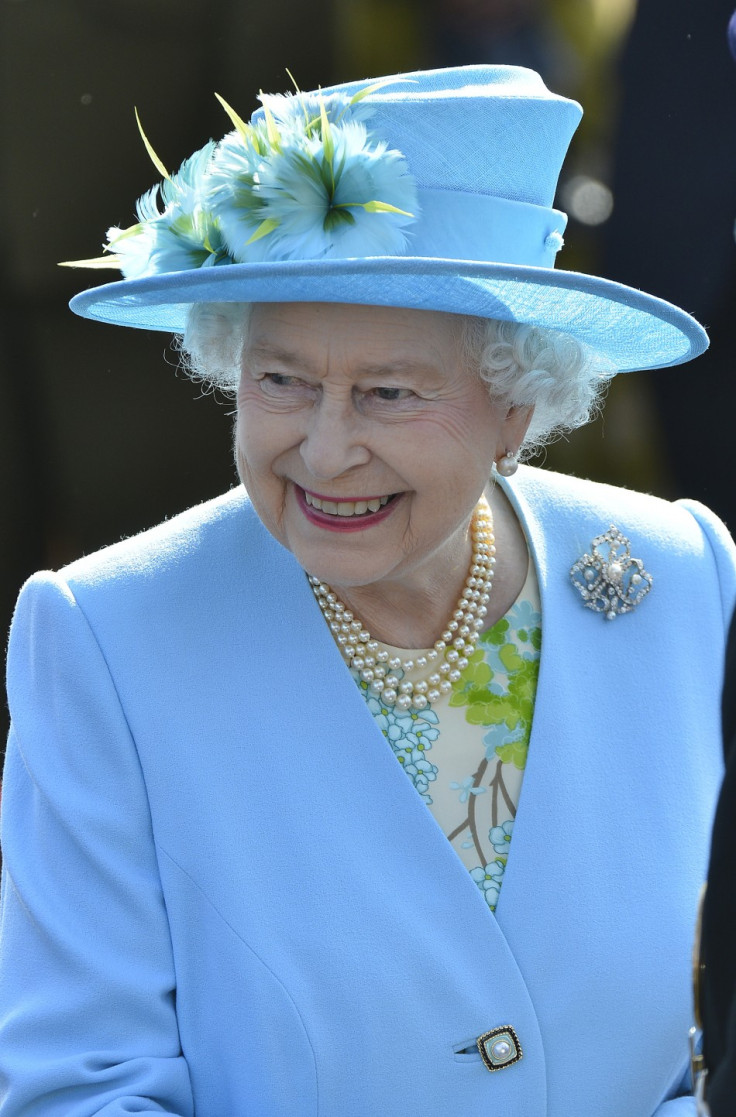 The Queen will celebrate her 86th birthday on 21 April privately, with family. There will, however, be a series of traditional gun salutes across the city.
The occasion calls for a 21-gun salute at Windsor Great Park, a 41-gun salute at Hyde Park and a 62-gun salute at the Tower of London.
The Queen, will, however, also celebrate a second birthday - her "official" birthday in June; the exact date, additionally, varies from country to country within the Commonwealth. The officially-recognised (an earlier IBTimes UK report details this fascinating tradition) birthday is celebrated in a grand manner, the highlight of which is the "Trooping the Colour" parade, a tradition followed since 1748, which will see the Queen proceed down The Mall inspecting troops before returning to Buckingham Palace for a march-past and a Royal Air Force (RAF) fly-by.
The monarch is the oldest child of the Duke and Duchess of York and and married Lieutenant Philip Mountbatten, the great-great grandson of Queen Victoria in Westminster Abbey in 1947. The royal couple had four children - Prince Charles (b. 1948), Princess Anne (b. 1950), Prince Andrew (b. 1960) and Prince Edward (b. 1964).
The Queen assumed the throne after the death of her father, George VI, at the age of 27, on 2 June, 1953.
This year, therefore, also marks the 60th anniversary of her Accession to the throne - her Diamond Jubilee - and will be celebrated in as much style as possible! One of the planned events is the largest ever flotilla in 350 years, down the River Thames.
The Queen has been a significant personality through decades of social change while remaining a symbol of national stability in a shifting world. She has also been instrumental in maintaining good relations with countries across the world and was, in 1975, the first British monarch to visit Japan. She also made an historic State visit to the Republic of Ireland in 2011, the first by a British monarch since Ireland won independence from London in 1921.
Her Majesty is the second-longest reigning British monarch in history, second only to Queen Victoria, who ruled for 63 years. She remains one of the most powerful and influential women in the world and is seen as the embodiment of British culture, tradition and history and is universally respected and admired.
MUST READ: Queen's Diamond Jubilee Celebrations: Sussex Students Put Queen's Face on Toast [PHOTOS]
MUST READ: Queen Elizabeth II Celebrates 86th Birthday: As Stylish a Fashion Icon as Ever [SLIDESHOW]
MUST READ: The Queen Celebrates 86th Birthday: Tradition Demands Two Birthdays [VIDEO]
MUST READ: Queen's Diamond Jubilee Celebrations: Preparing The Royal Barge For The Thames Pageant