Queen Elizabeth II record reign: Britain's longest-serving monarch by the numbers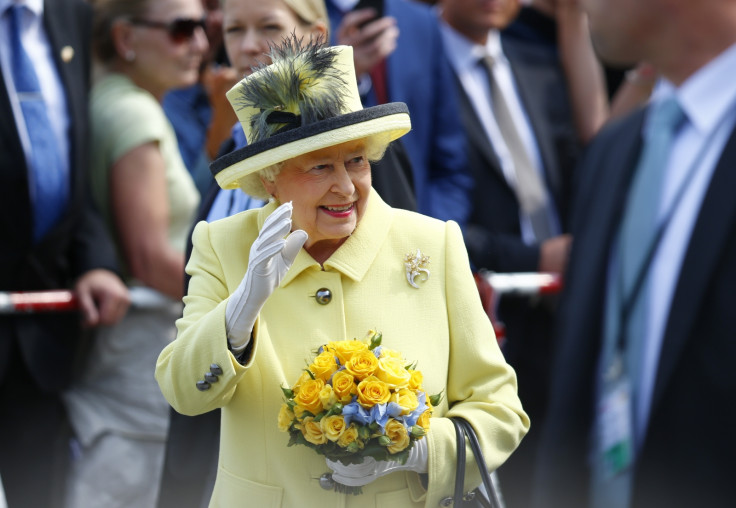 It is more than 63 years since Queen Elizabeth II's accession to the throne on February 6, 1952. Come Wednesday (9 September) she will be the longest reigning British monarch ever, overtaking her great-great grandmother Queen Victoria to set a new record.
To mark the occasion, here is the Queen by the numbers.
63 and 216
Years and days of the Queen's reign on 9 September, when she will set a new record.
23,226
The total number of days of the Queen's reign come 9 September.
25
The age at which Elizabeth Windsor took the throne when her father, King George IV, died.
27 million
The number of people in Britain who crowded around their black and white televisions to watch the coronation in 1953.
12
The number of prime ministers who have served under the Queen, the first being Winston Churchill, the latest David Cameron.
340 million
The Queen's total wealth in pounds, as estimated by The Sunday Times Rich List.
15
The number of Commonwealth countries, outside of the UK, that still have the Queen as their sovereign.
2
The number of Corgis owned by the Queen. They're called Holly and Willow.
2
The number of Dorgis -- a cross-breed of Dachshund and Corgi -- she owns. They're called Candy and Vulcan.
13
Her occupied royal residences, including Buckingham Palace and Gleneagles.
23
Her unoccupied royal residences, which includes the Tower of London, Leeds Castle and Hampton Court Palace, among others.
More coverage of Queen Elizabeth II's record reign in our Flipboard magazine
© Copyright IBTimes 2023. All rights reserved.