A slice of the Queen Elizabeth II and Prince Philip's wedding cake has been sold at auction for £500, almost 68 years after the couple were married. The piece of fruit cake, still wrapped in it's original packaging, dates back to the Queen's wedding in 1947. Due to its high alcohol content, it is also believed that the cake is still edible almost 70 years later.
The cake slice had been kept in its original condition by an unnamed woman from Hove, East Sussex, whose father had been a guest at the royal wedding on 20 November 1947. The slice was sold at Gorringes Auction House in Lewes, East Sussex yesterday (2 September 2015) for £500. Auctioneer Philip Taylor stated that the piece of cake could have sold for as much as £1,750 had it still been in perfect condition.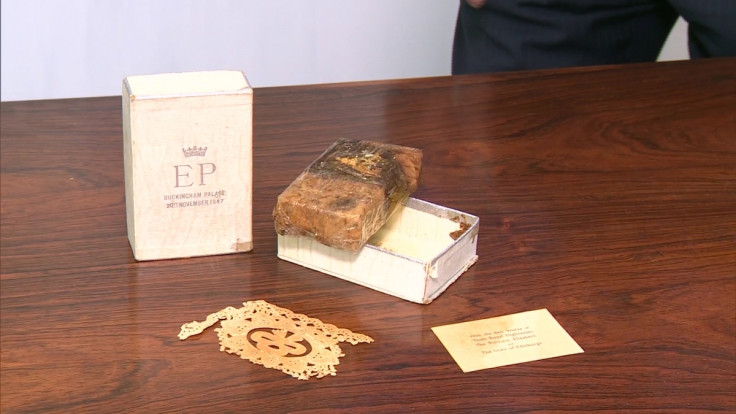 "A number of these pieces have come on the market in recent years. I've identified four or five in the last six years. We anticipated there would be interest," he said. "Ours is a little damaged so we were prudent with the estimating. We suggested it could make £300-£500. Others have made a lot more. One in fact made £1,750 but that was in perfect condition. We sold this one for £500," added Taylor.
The auction comes as Queen Elizabeth II is set to become Britain's longest reigning monarch on 9 September, surpassing the record of 63 years held by her great-great grandmother Queen Victoria.