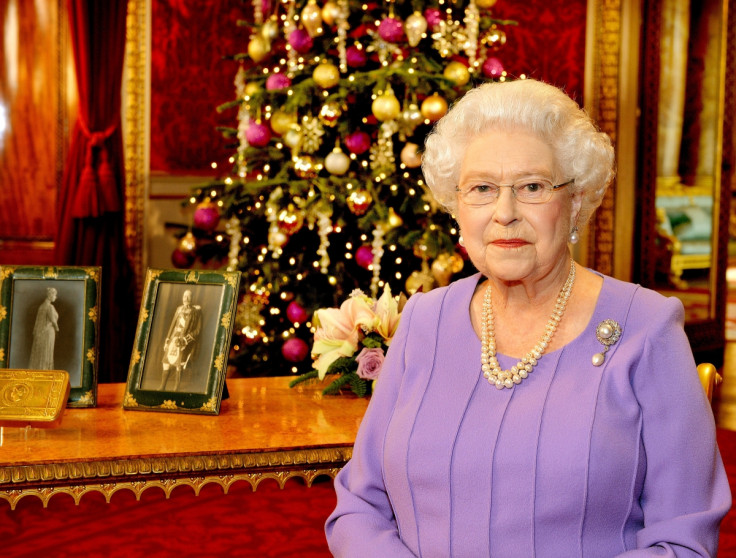 A collection of personal gift tags from Queen Elizabeth II and several of the royal family members were auctioned off at London's Brian Reeve Auctions. The collection of gift tags, which were gathered by a former royal bodyguard who later passed them on to his son-in-law, were bought by five different buyers for nearly $7,000 (£4,625).
The handwritten notes by the Queen and members of her family have an insight into how the royal family addresses each other during the holidays. Queen Elizabeth II signed her tags "Mummy" to her four children Prince Charles, Princess Anne, Prince Andrew and Prince Edward, Hello! Magazine reported. Meanwhile, she signed the Christmas tags "Lilibet" for gifts to other relatives.
According to the magazine, the collection of tags are from Christmas cards featuring the Windsor Castle insignia as well as drawings of seasonal characters such as elves. One tag reads, "Andrew, with love from Mummy," while two others are signed "Lilibet". One of those tags, for a Nicholas, is believed to refer to the son of the Duke and Duchess of Kent, Lord Nicholas Windsor. Lilibet is a nickname given to the Queen at a young age by her father, King George VI.
While her children refer to her as Mummy, Prince Philip went by "Papa", a tag for his two youngest sons revealed. "Andrew + Edward for a bouncing Christmas from Papa," the card read. In a card by the Queen's eldest son Prince Charles, the Prince of Wales's funnier side is displayed. In a gift tag to Princess Alexandra and her late husband Angus Ogilvy, Prince Charles wrote, "Alexandra + Angus, with all love for a very happy, inebriated Christmas from Charles."
The cards collected by the former royal bodyguard were not sold during his lifetime. However, according to Hello!, the seller now believed it was a good time to auction off the cards. During a recent trip to Wales with the Queen's grandson and her husband Prince William, Duchess Catherine of Cambridge said she expects her two-year-old son George to start talking about the holidays "soon".