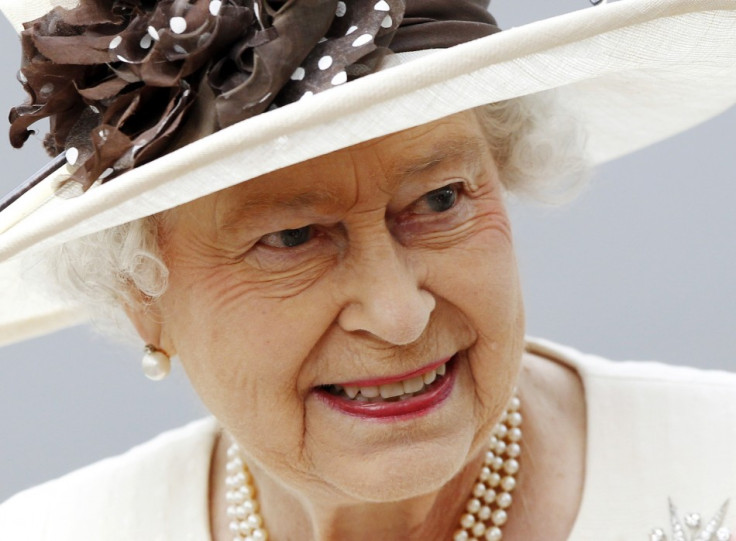 In a royal austerity drive, the Queen is facing a pay freeze until 2015. The freeze was imposed in the event of shake up of the royal finances.
According to The Telegraph, new figures show that the Queen is on course for six successive years of cuts for funding for the royal household. These tough measures have been as a result of replacing the civil list with the sovereign grant. The report also said the new formula, which was passed into law six weeks ago, will also replace the taxpayer funding for royal travel and royal places.
With the squeeze on the monarch's income, it appears that there could be a delay in the royal palace's repairs. The Sunday Times reported that for the court of the Duke and Duchess of Cambridge, the taxpayers won't be charged any extra money and the cost for providing staff for the newly-married couple will be met by the Prince of Wales.
According to the new arrangement, the report states that the Queen receives 15 percent of the profits made over two years from the Crown Estate. George Osborne, the Chancellor, and Ed Balls have disagreed over whether the new arrangements would amount to an increase or a cut in income.
However, a Treasury briefing document for the second reading of the Sovereign Grant Bill said: "The grant levels envisaged in the early years of the new system [starting April 2013] are, in real terms, below what the Royal Household spent in every one of the last 20 years," quoted the Telegraph.
As the lowest point was in 2010-11, with an income of £32.1 million, latest figures indicate that the Queen will have an effective pay cut until at least April 2015. During 1991-2002, the Queen has received £77.3 million. But, after the credit crunch, she has received an effective pay cut every year, dropping from £38.3m in 2008-09.
Reports suggest that the Buckingham Palace is likely to boost its efforts to raise money from commercial sources, or to cut back on public appearances by the royal family.
In last summer, Sir Alan Reid, keeper of the privy purse, warned that it would be "very difficult for overall expenditure to fall much further without impacting on the Royal Household's activities in support of the Queen and the long-term health of the estate."
The Buckingham Palace said the Treasury calculations were based on forecasts. It said the sum of money received by the Queen will depend on the Crown Estate's trading performance.