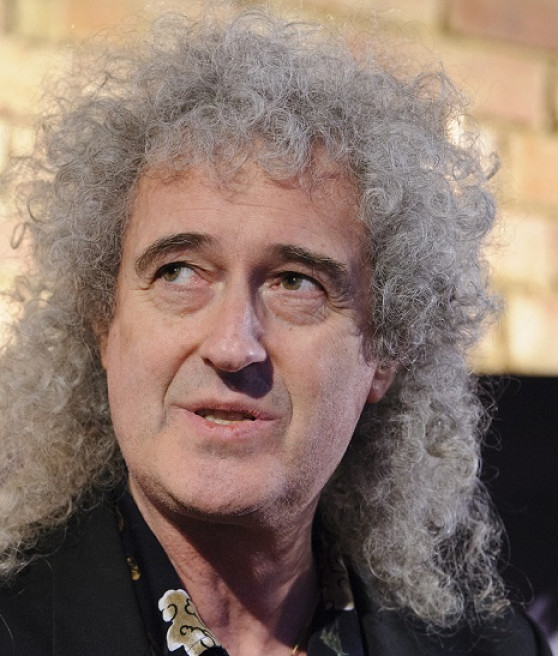 Queen guitarist Brian May has cancelled all his scheduled live performances in December due to 'a persistent illness'.
The 69-year-old was due to perform alongside West End star Kerry Ellis for their Christmas Candlelight Tour, but has cancelled all 11 dates.
In a statement on May's official website on Friday (21 October) , the star apologised to his fans explaining that he didn't want to risk "falling down on the job."
"I'm gutted to have to pull out - I hate letting our loyal fans down. This is a decision I've agonized over, but in the end it has become inevitable," he said. "I managed to complete the recent Queen and Adam Lambert dates in Asia but I have been increasingly battling with a persistent illness which is destroying my energy and my will.
"I am now at the point where I don't feel confident to perform the scheduled shows to the standard we all expect. I've been strongly advised to rest and heal, rather than go out and risk 'falling down on the job' out there, which would be a real tragedy.
"I'm convinced it's much better taking the step to cancel the dates now, refunding the fans for the ticket sales, and giving all our team a chance to re-plan their time in December," he added.
The Evening Standard reports Ellis added that May's health must be a priority. "Brian is a dear friend of mine and obviously his health must come first. I was so looking forward to touring the UK again with Brian. I know so many of you had bought tickets for an early Christmas treat, and I am truly sorry that we are letting so many of you down. But we will be back next year for sure, with new music for you all to hear."
In 2014, May revealed he had been given the all clear after a prostate cancer scare. Speaking at the time he said: "I am - thank God - in the clear. It's a great relief. I celebrated in the studio with a cup of tea. There are still some mysteries to solve, but I am going to take a moment to count my blessings and get back into life in the big wide world."
In September, May unveiled a blue plaque in Feltham in honour of long-time friend and Queen front man Freddie Mercury.