The Queen has been a 'strong female influence' says Prince William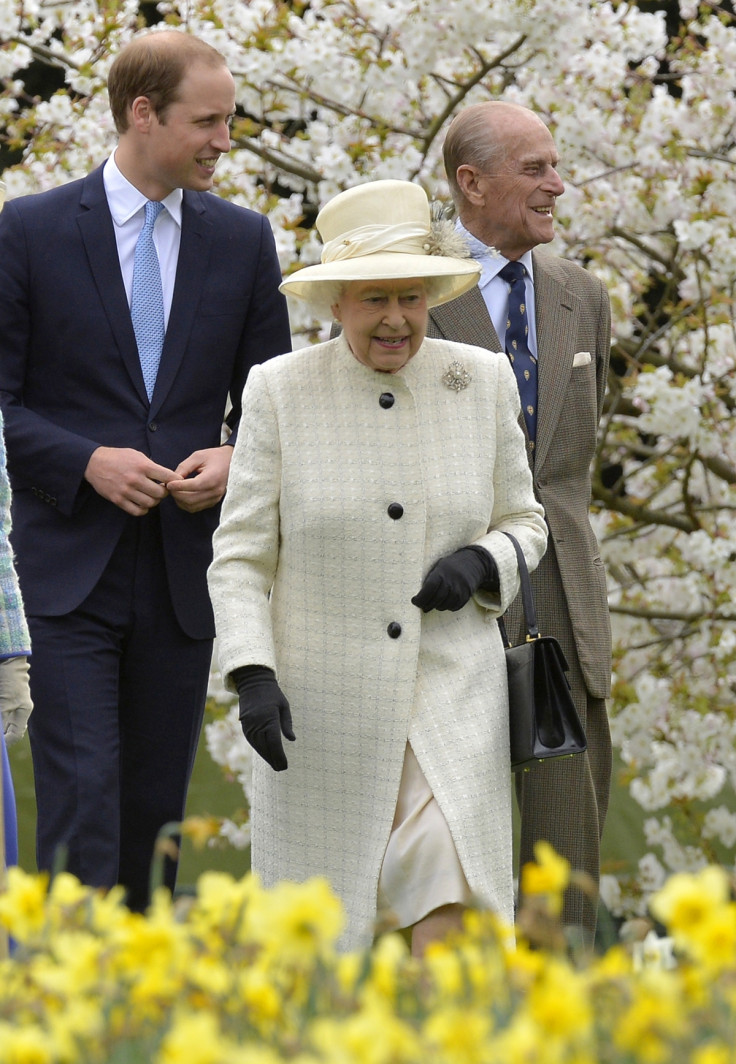 As the royals gear up to celebrate the 90<sup>th birthday of Queen Elizabeth II on 21 April, Prince William has opened up about his "very supportive" grandmother, who played a key role in his life following the death of his mother Princess Diana in 1997.
In an interview with Sky News, the Duke of Cambridge said he had the Queen to look up to after he lost his mother when he was just 15-years-old. He said the Queen was always there for him and "understood some of the more complex issues when you lose a loved one." She had been a "strong female influence" during his teenage years, the prince added.
The Duke of Cambridge works as an air ambulance pilot and has been juggling that role with his royal duties and the demands of a father and husband. He has faced criticism for neglecting his royal duties.
However, he said he has the support of his grandmother in whatever he is doing. "Surprisingly, she is very supportive of what I'm doing at the moment – she understands that I'm a family man and I want to be around for my children as much as I can."
Prince William added that he is looking forward to taking on more royal duties in the future, but his children are his priority at the moment, aside from his "incredibly worthwhile and meaningful job" as an air ambulance pilot. He believes his commitments towards his family, his job and the Queen create a "good balance."
He said that the Queen is very active and is always tied up with something or the other. "She's very much at the helm, the Queen, she's incredibly active and her schedule's packed. My father is very active, charitably and otherwise – and there's me, Harry, Catherine and everyone else so there's a time and a place for taking on more and more responsibilities," he said.
Sharing a fond memory of growing up under the Queen's guidance, Prince William said he and his cousin Peter Phillips got an "almighty bollocking" from the Queen for nearly killing his cousin Zara. The pair were chasing Zara on their quad bike while she was riding on a go-cart. They herded her into a lamppost that came crashing down, almost crushing Zara.
The Queen's fierce reprimand "sort of stuck in my mind from that moment on that I really should be a little bit more careful about what I'm doing and try not to kill my cousins."
© Copyright IBTimes 2023. All rights reserved.