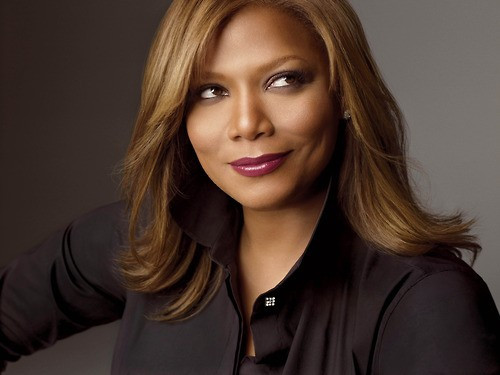 Queen Latifah has confirmed that her self-entitled daytime talkshow will not be returning for a third season.
The 44-year-old star and her team were informed of the cancellation during a meeting with Sony bosses on 21 November.
According to TMZ, declining ratings and costs were behind the cancellation and it was a long-time coming. But Latifah, whose real name is Dana Elaine Owens, remains hopeful.
In an open letter posted on Facebook, the former rapper and actress thanked staff, family and fans for their support, describing her TV run as an "incredible journey".
"Thank you for your strong work ethic and great effort in getting The Queen Latifah Show off the ground and running. Your dedication and sacrifice was crucial to the entire team, and in the face of intense challenges, you displayed 'True Grit.!'
"We truly changed people's lives for the better. So... STAY POSITIVE, STAY STRONG, and most importantly, STAY OPEN... There is so much more God has in store! Lovingly, You!"
She added: "PS. This letter is for me, my staff, my crew, and everyone who was by my side for this incredible journey. The most important thing in life is that you wake up every single day and take chances. No matter what the outcome... believe in yourself and continue to fly."
The original The Queen Latifah Show ran from 1999 to 2001. The current show, which is not a revival of her former production, premiered on September 16, 2013. It was renewed for a second season in January 2014.
Production on the program is expected to cease by the end of the year with new episodes to stop airing in March.