Queen Letizia and King Felipe of Spain wave to crowd of well-wishers in Menorca
The visit comes at a time when the Spanish royal family is rocked by a scandal due to former King Juan Carlos's alleged involvement in a corruption case.
King Felipe VI and Queen Letizia of Spain were greeted by a crowd of well-wishers as they carried on to the next leg of their summer holiday with a visit to the island of Menorca.
King Felipe and Queen Letizia arrived on the island on Thursday, where they were met by a swarm of supporters who waved Spanish flags and shouted: "Long Live the King." The crowd was also holding a large Concordia Real Española banner, a small pro-monarchy group formed of Spanish citizens who defend the monarchy's legacy. The monarch couple, who were donning face masks for the visit in wake of the coronavirus pandemic, waved back to their followers, reports Daily Mail.
The visit and the show of public support come at a time when the Spanish royal family is rocked by a scandal due to former king Juan Carlos's alleged involvement in an ongoing corruption case. The former monarch, who abdicated in favour of his son King Felipe in 2014, left Spain last week and some believe that the 81-year-old would never be able to come back.
During the trip to Menorca, the Spanish royals visited the Naveta des Tudons Talayotic settlement, which is a candidate for becoming a Unesco World Heritage Site. For the visit to the island, which marked their first since 2011, the couple was accompanied by Balearic regional President Francina Armengol and Spanish Interior Minister Fernando Grande-Marlaska.
The royals then visited a cheese production plant, Insular Livestock Cooperative (COINGA) in Alaior, which is the largest producer of emblematic cheese on the Balearic island. At the plant, the parents-of-two visited different areas of production and tasted some local products, including a new cheese called Isla del Rey.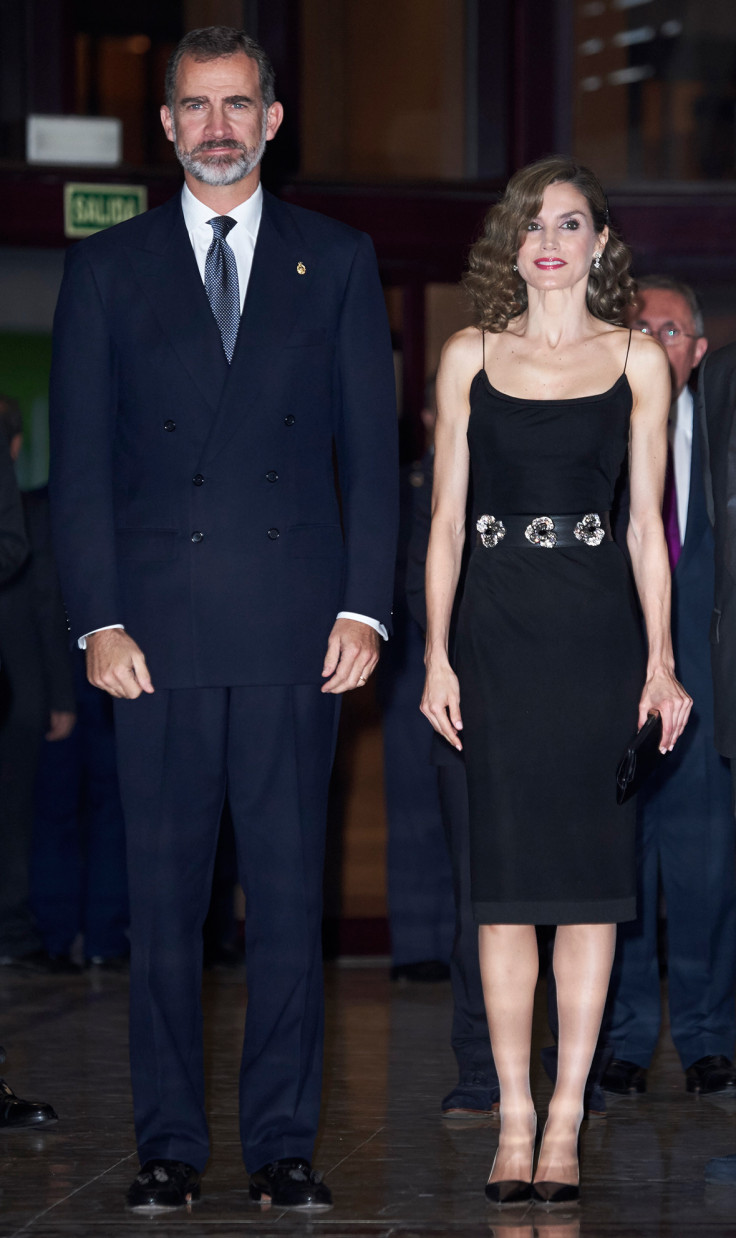 For the public royal engagement, Queen Letizia opted for a white flowing square neck dress with buttons and flower detailing down the front. The 47-year-old teamed the dress with a pair of espadrille heels with ribbon ties. Meanwhile, King Felipe looked dapper in a blue button-down shirt with rolled-up sleeves and loose black trousers.
© Copyright IBTimes 2023. All rights reserved.