Queen Letizia of Spain oozes elegance as she accompanies King Felipe VI on royal duties in Madrid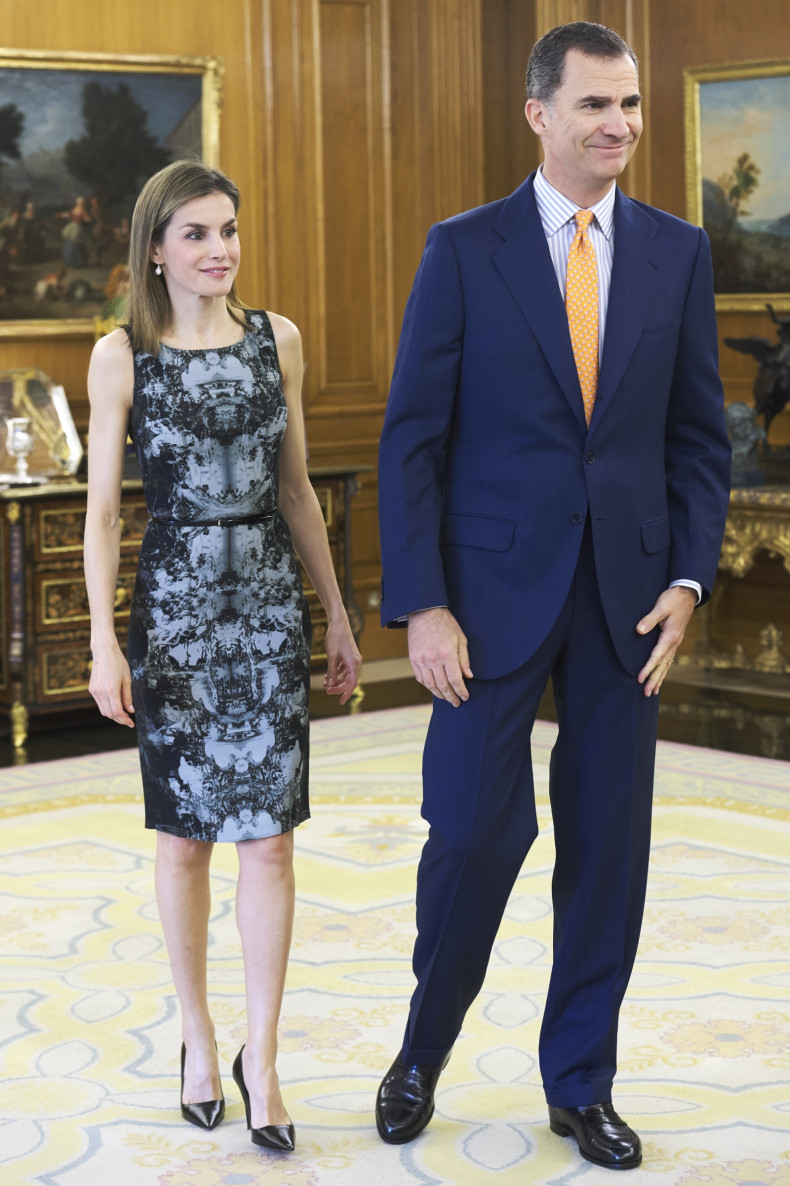 King Felipe VI and Queen Letizia of Spain were in high spirits as they attended several audiences at the Zarzuela Palace in Madrid today (6 June).
Oozing elegance for the daytime affair, former journalist and CNN news anchor Letizia dressed for the humid 30° temperatures in sunny Madrid in a sleeveless and sophisticated patterned sheath dress by one of her favourite designers, Hugo Boss.
Much like our very own Duchess of Cambridge, who often recycles her designer clothing on numerous occasions, Queen Letizia, 43, first donned the ink-blot knee-length dress in October 2013 before wearing it again at multiple events. She usually styles it with a black cardigan or blazer, but decided to show off her svelte arms as the weather heated up by simply accessorising the creation with a black waist belt and patent stilettos.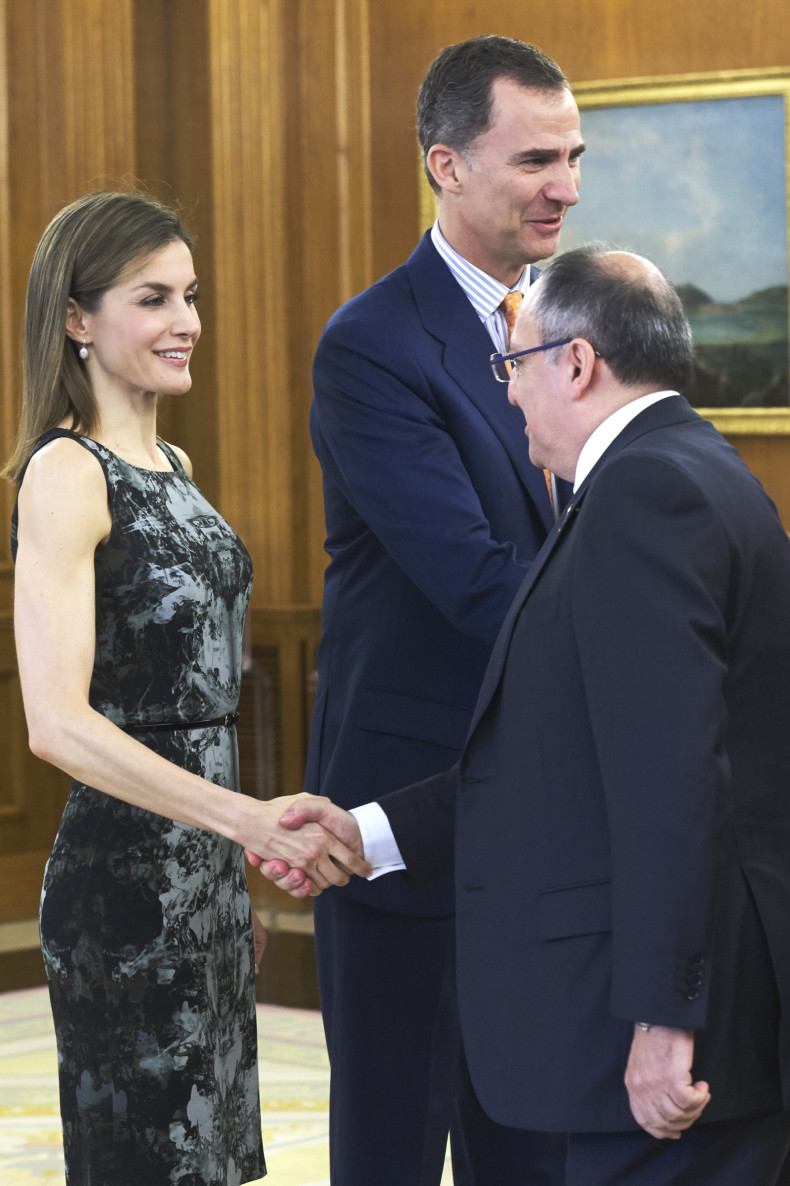 The Spanish monarch, who was previously married to writer and high school literature teacher, Alonso Guerrero Pérez, until their divorce in 1999, has been married to King Felipe since 2004, and the couple still looked very much in love as they talked and gazed into each other's eyes on a few occasions at the event.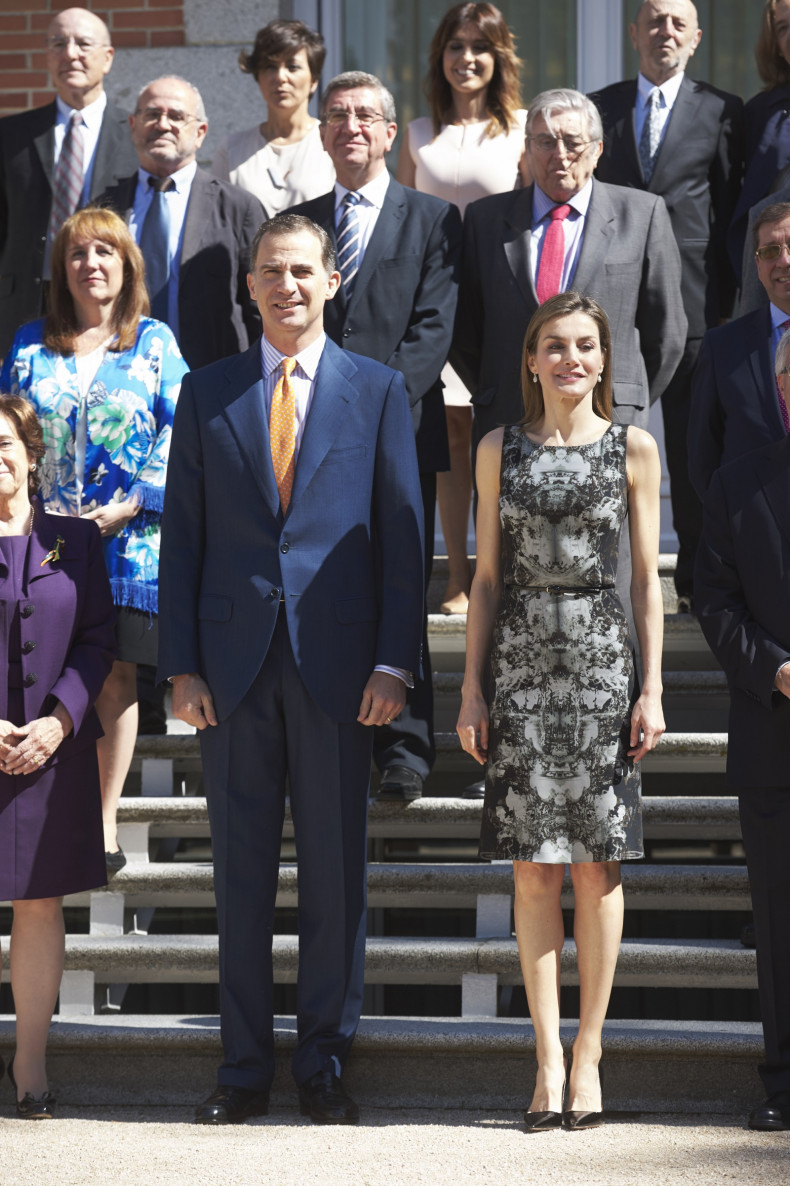 Letizia has grown into an international style icon since becoming queen and garnering more media attention. She supports mainly Spanish designers including couturiers from Felipe Varela and Lorenzo Caprile to high street staples like Zara and Mango. German brand Boss is one of the only non-Spanish labels she wears for royal duties.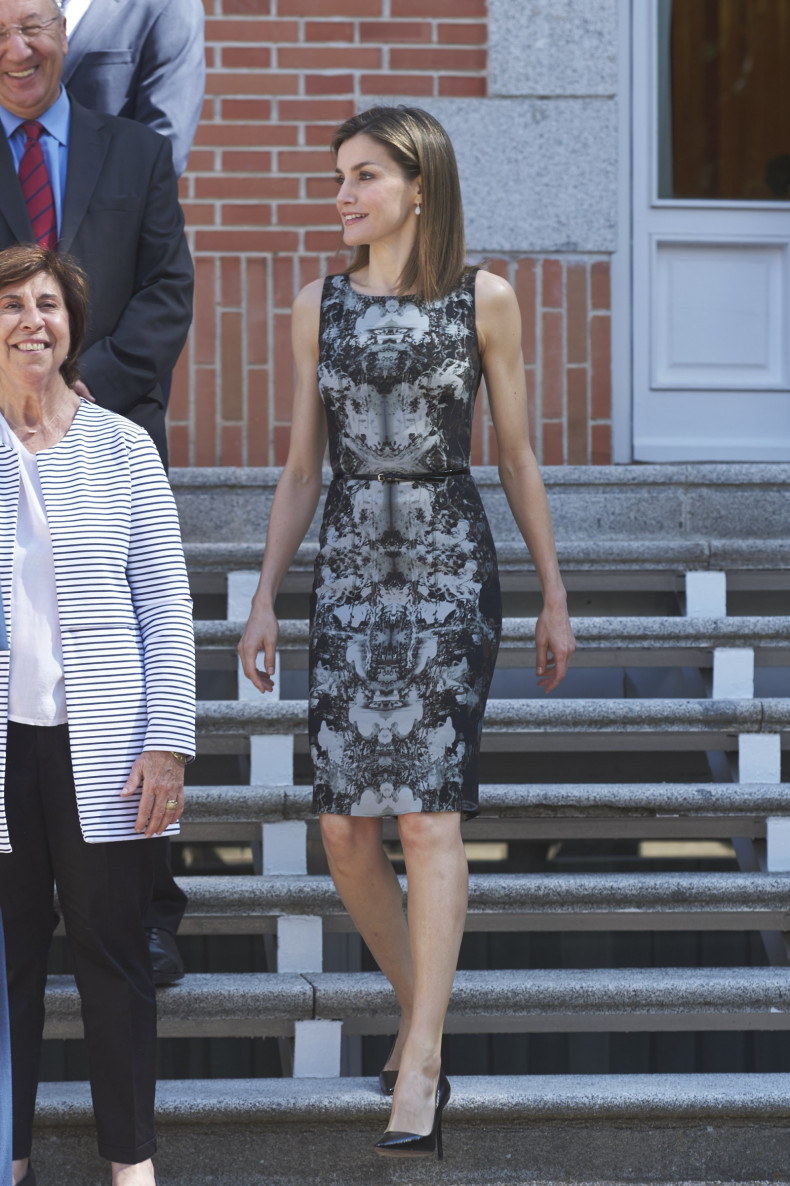 On June 9, 2014, Letizia was announced Queen of Spain and has the appellation of her Majesty; she is the first wife of King Felipe and is the first Spanish queen to have been born as a commoner. The royal couple have two daughters, Leonor, Princess of Asturias, 10, and Infanta Sofia, 9.