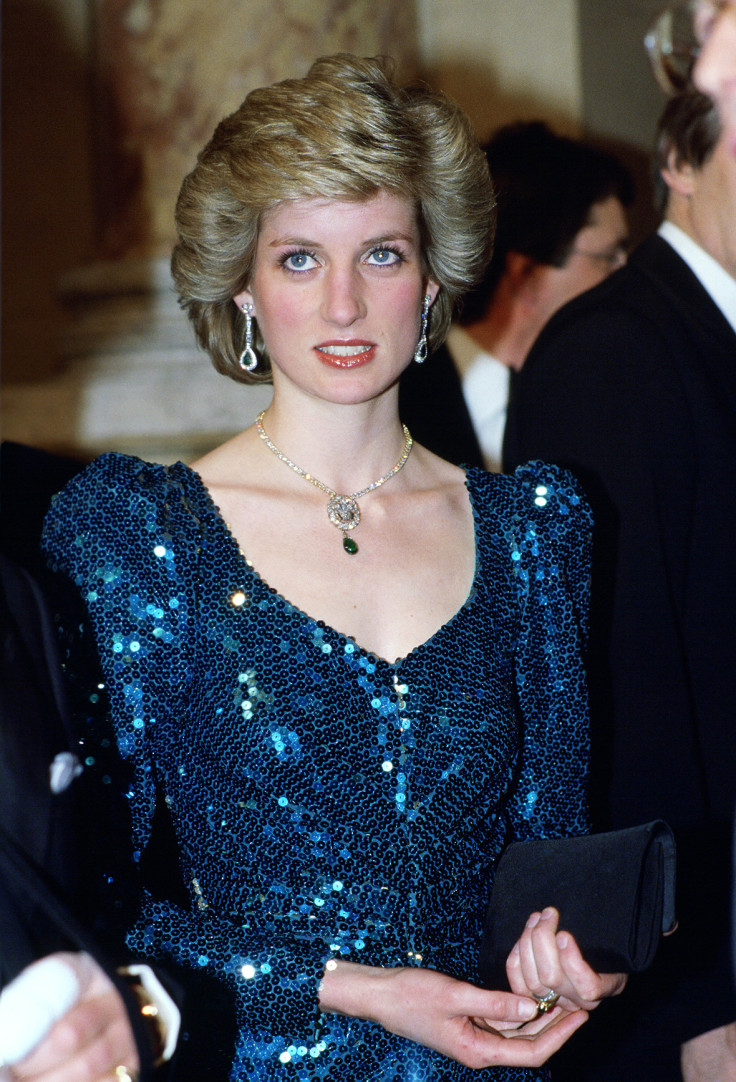 Amid the tragedy of her untimely death and inauspicious marriage to Prince Charles plagued with tales of scandal, Princess Diana still holds the legacy of a philanthropist and perhaps even more famously, a global fashion icon.
The Princess of Wales blossomed from a caterpillar into a butterfly in front of the nation's eyes as the shy 19-year-old nursery school teacher that made headlines for wearing a diaphanous skirt, revealing the outline of her legs, to a Versace-wearing slinky socialite of the champagne-swigging fashion circuits.
And 19 years after her death, Princess Di is still inspiring the fashionistas of today as her unerring sartorial sense influences a new generation of women. A forthcoming auction of her designer clothes will feature a beautiful sequin evening-gown in a mermaid turquoise blue shade, and is set to sell for over £100,000. It is by Catherine Walker, and it was one of her favourites having been photographed wearing it on several occasions.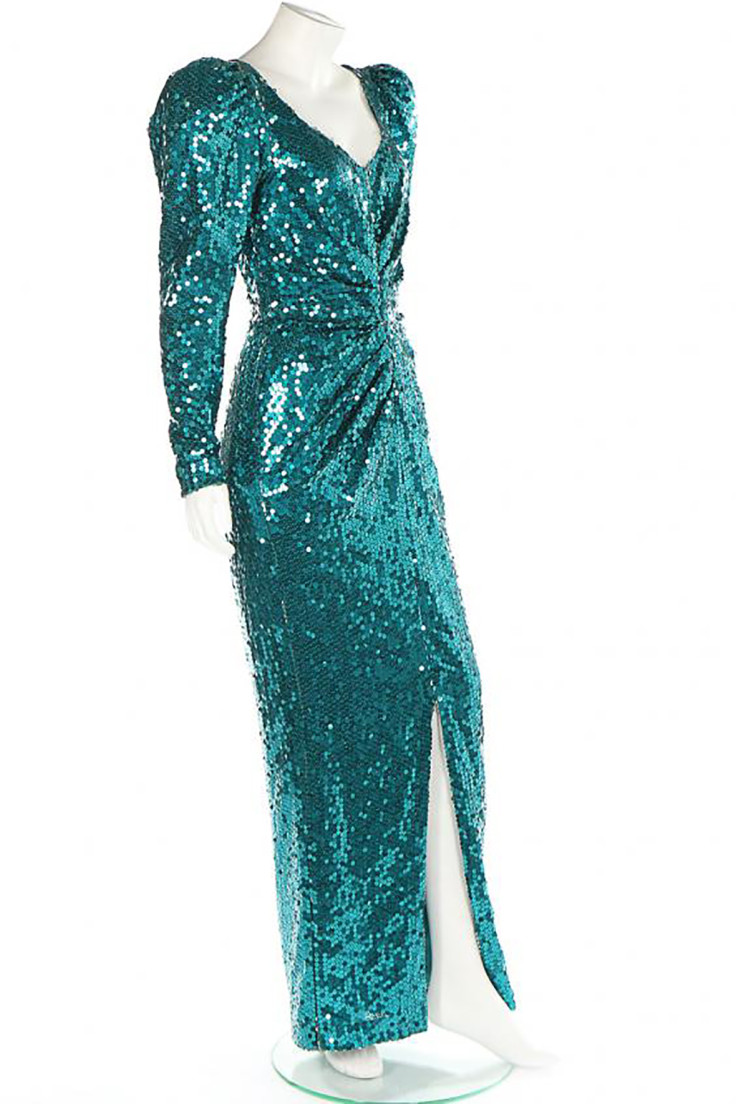 Most memorably, she wowed in the floor-length Walker creation in 1986 for a gala at the Vienna Burgh Theatre in Austria, and again in 1990 at the Diamond Ball coordinated with a glittering choker necklace. It appears as though the Duchess of Cambridge has taken a leaf out of her late mother-in-law's book by recycling an outfit – only if it is worth it, of course.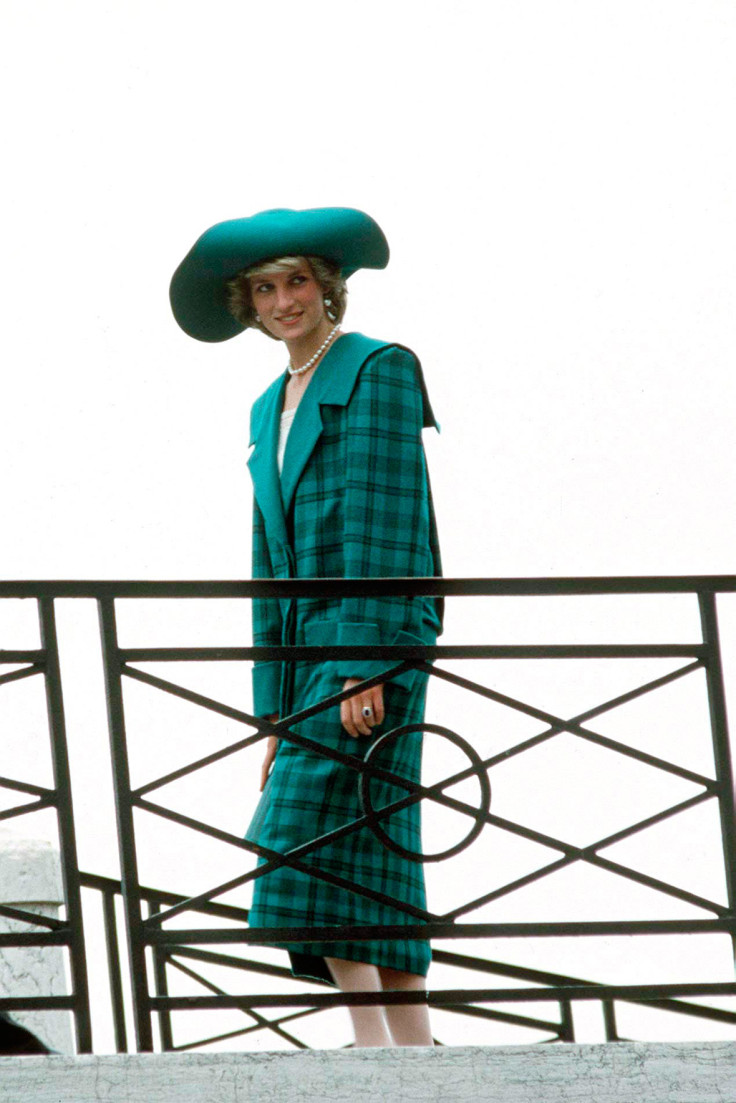 Another rare tartan coat dress by Emanuel B. Couture will also be up for sale to the highest bidder on 14 June, which the late princess wore whilst playing with her sons Princes William and Harry – and it was discovered by chance in a charity shop. Featuring oversized lapels and a large plaid print, it is every inch the 1980s 'it' dress.
The pieces will no doubt sell for big bucks at the London auction House Kerry Taylor, and auctioneer Taylor has high hopes for the glittering turquoise design. "It is unlike anything else in her 1980s wardrobe - the only one that was completely covered in sequins and is very glamorous and figure-hugging sexy dress," she cooed.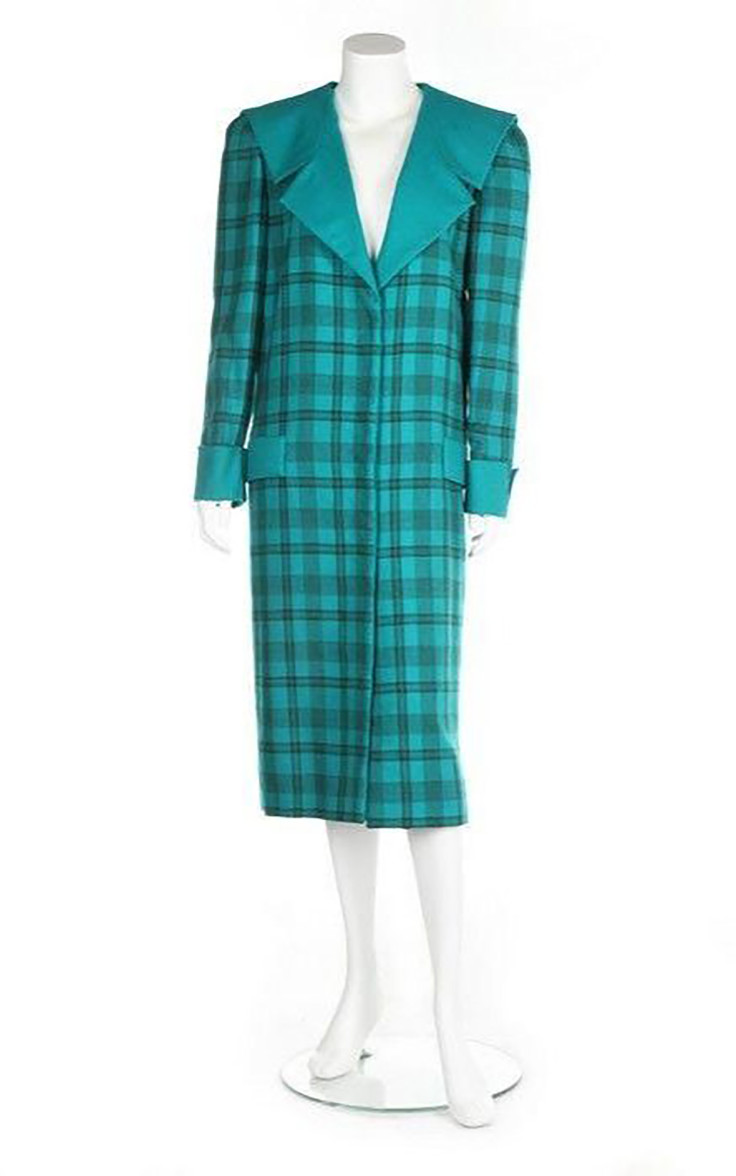 "It was a favourite dress because she wore it to film premieres and charity openings. She wore it at least three times that I know of, so it was something that she must have caused a sensation in when she wore it," Taylor added.
The dress, cinched at the waist features shoulder padding, and was made from a piece of pre-sequinned fabric by Jakob Schlaepfer. It was part of a series of outfits that Princess Di commissioned ahead of her Austrian tour. Diana auctioned it off with 79 of her dresses at Christie's in 1997, two months before she died – and that was the last time it was seen in public. It was sold for £33,500 back then, but it will no doubt rack up a few more thousand pounds in London this month.