Queen Maxima of the Netherlands proved she is brains as well as beauty as she took part in a money school classroom in Amsterdam on Tuesday (13 September). The Dutch monarch has shown extensive interest in financial issues across the globe, has a degree in economics and has worked for large international finance companies in Argentina, New York and Brussels.
The 45-year-old royal – who is the wife of King Willem-Alexander and became the first Dutch queen consort since 1890 – looked more stylish than ever in a red embroidered cream dress which showed off her slender figure with its cinched-in waist belt.
She completed the elegant daytime look with colour-coordinated accessories including red and cream stilettos and a red envelope clutch bag.
Known for her bohemian, often unusual outfits, Maxima kept it classic for Tuesday's serious public appearance with the pared back ensemble.
Maxima began her busy day by attending a money school lesson at the ROC School in Amsterdam. She appeared smiley and in high spirits as she sat alongside the CEO of the Dutch Association of Insurers, Richard Weurding, as part of the European Money Week.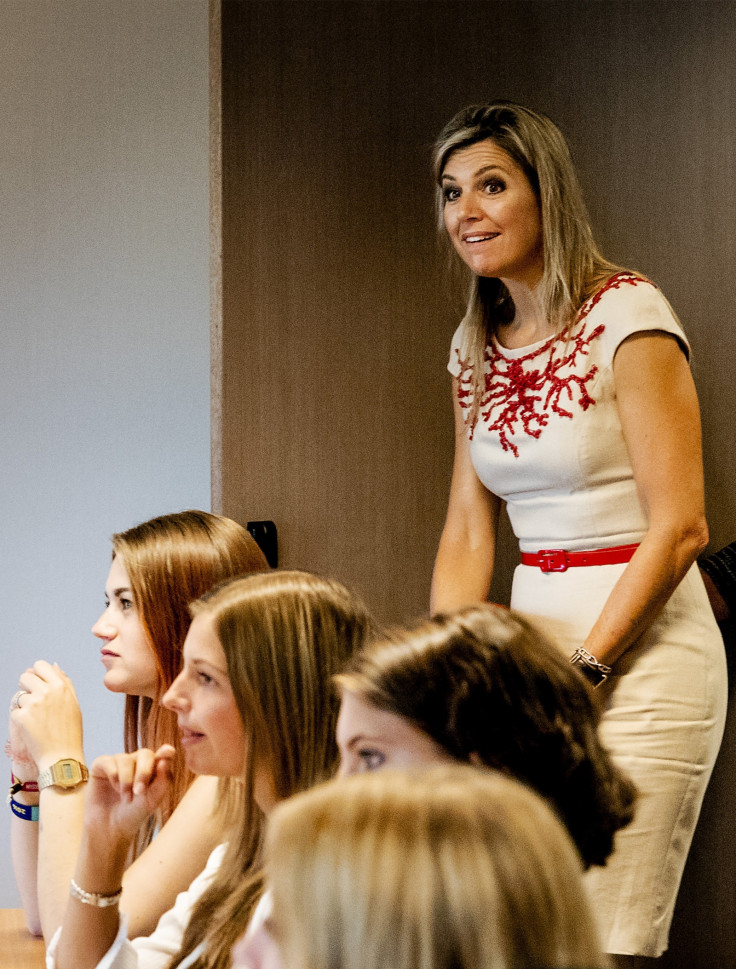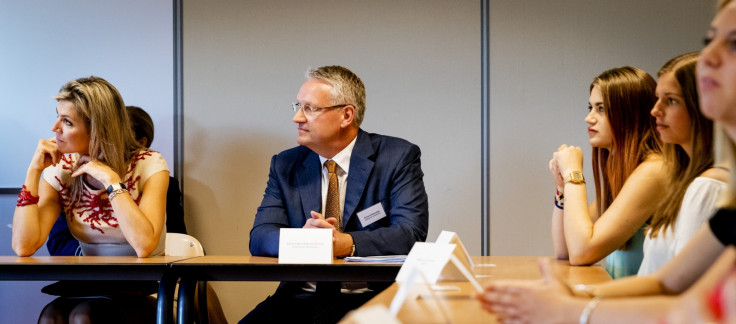 European Money Week is a joint initiative by European banking associations that aims to raise public awareness on financial literacy and improving financial education for students from elementary and secondary schools.
Later on, the mother-of-three paid a visit to the Explosieven Opruimingsdienst Defensie (EOD Explosive Ordnance Disposal) of the Defence Ministry in Soesterberg where she chatted to soldiers.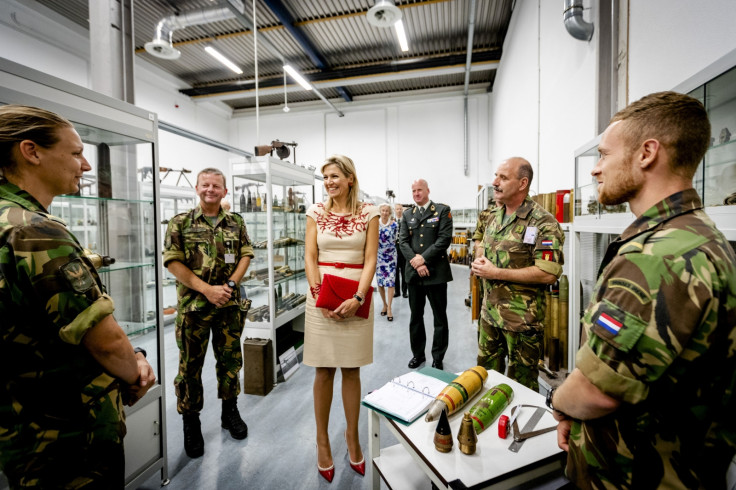 She was in a particularly relaxed mood throughout her visit despite her 11-year-old daughter, Princess Alexia, being taken back to hospital last week to undergo surgery on her leg. The youngster had an operation to remove a plate and several screws in her right leg which she broke in a skiing accident back in February.
The Dutch palace confirmed that the surgery "went well" and that Alexia left the Erasmus MC-Sophia Hospital in Rotterdam several hours later.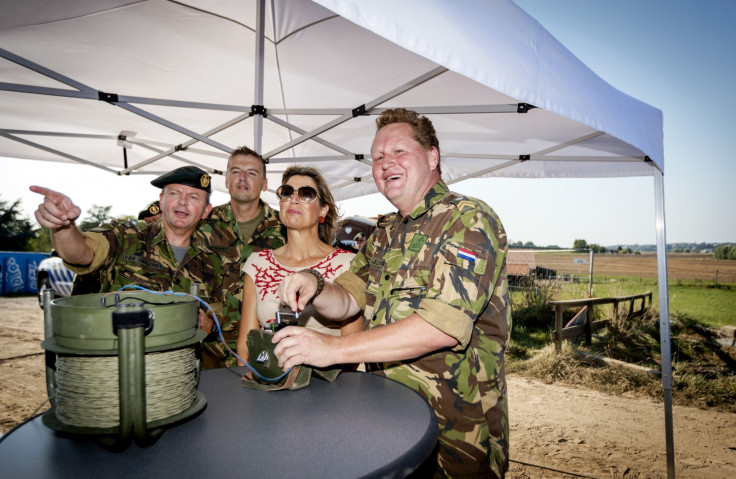 Less than two weeks ago, the Dutch monarch travelled to the Republic of Indonesia as part of her royal duties and made quite the impression with her economical stance while meeting with Indonesian president Joko Widodo.
She discussed new ways to give people access to banks and banking services with the president, and is working worldwide to push inclusive finance, ie. the delivery of services at affordable costs to sections of disadvantaged and low-income segments of society.
Maxima highlighted the need to implement the national strategy effectively and explore how technological innovations can help improve the situation.