The Queen sends message of condolence for lives lost in 'terrible' Grenfell Tower blaze
12 people have died in the fire which took place in the London borough of Kensington and Chelsea.
The Queen has issued a message of condolence following the Grenfell Tower fire which has so far claimed 12 lives.
The official royal family Twitter account shared a link to the message today (15 June) as it has been reported that nobody left in the Kensington and Chelsea London tower block which burned down on 14 June is expected to be alive.
Queen Elizabeth II's statement:
A message from The Queen following the fire in Grenfell Tower yesterday.
My thoughts and prayers are with those families who have lost loved ones in the Grenfell Tower fire and the many people who are still critically ill in hospital. Prince Philip and I would like to pay tribute to the bravery of firefighters and other emergency services officers who put their own lives at risk to save others. It is also heartening to see the incredible generosity of community volunteers rallying to help those affected by this terrible event.
ELIZABETH R
Rescuers most recently claimed that there are still "unknown numbers" of people dead inside, but it is too unsafe to recover them from the upper floors of the high-rise block.
Prime Minister Theresa May is expected to visit the scene of the tragedy later today to speak with emergency services and ensure that they have the resources they need to continue dealing with the situation.
Labour leader Jeremy Corbyn suggested that May's new chief of staff must face questions over a delayed fire safety report and suggested that spending cuts could have contributed to the blaze.
During an interview with LBC Radio, he said: "If you deny local authorities the funding they need, then there is a price that's paid."
He added: "I believe we need to ask questions about what facilities and resources have been given to local authorities that have tower blocks in the area and, frankly, most do. We need to deal with this – we need people to be safe living in high rise buildings."
More than £1m ($1.27m) has been raised to help victims of the tragedy as volunteers and charities worked through the night to find shelter and food for people who lost their homes.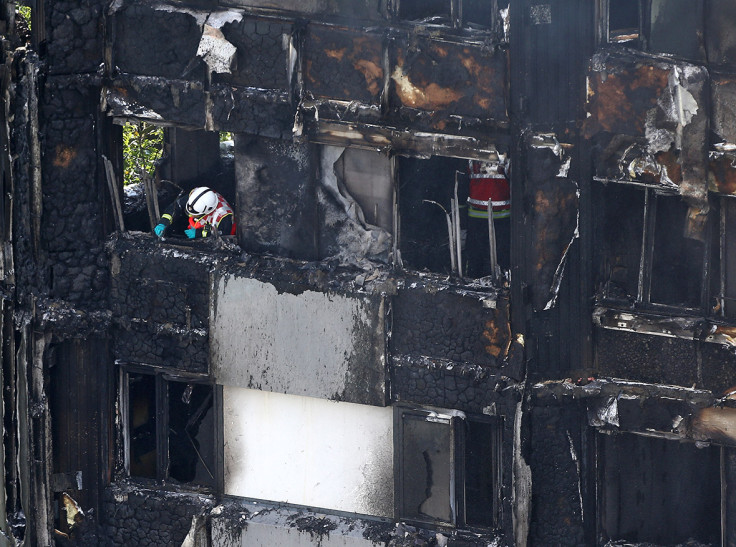 © Copyright IBTimes 2023. All rights reserved.