As she nears her 90th birthday in April next year, Queen Elizabeth II is expected to give her official residence Buckingham Palace a miss and spend more of her time at Balmoral Castle in Scotland apart from her weekend residence Windsor Castle in Berkshire. The Queen already stays at Windsor at weekends, leaving London on a Thursday afternoon and returning on Monday, with the average days she is at Windsor standing at four, more than Buckingham's three.
According to a Telegraph report, the Royal Household staff have begun to re-arrange her diary so that her engagements are packed into fewer days each year as she will gradually lengthen the time she spends in Scotland every summer to conserve her energy for the hundreds of royal engagements she fulfils every year.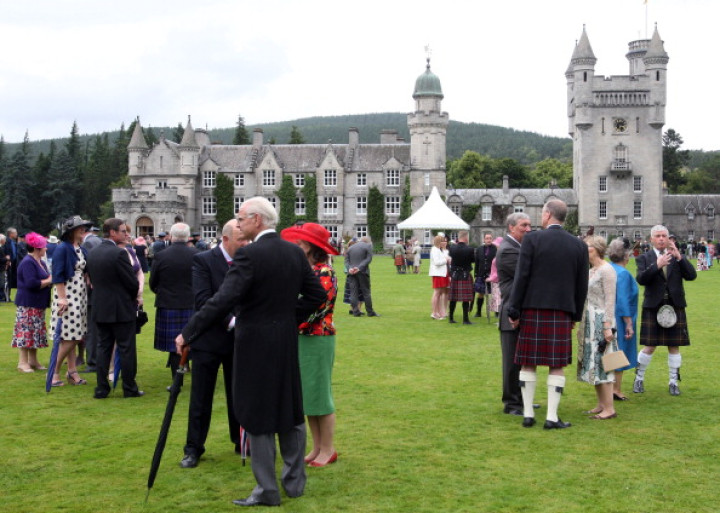 "It's a question of managing her energy to give her sufficient downtime, whether that be more time at Balmoral or making sure that her weekend starts earlier on a Thursday so her time at Windsor is longer. It's not about her doing less, it's about what she does being done differently," a royal source told the newspaper.
Balmoral is believed to be the Queen's favourite home, where she goes for walks on the estate, holds picnics and barbecues. The Queen is said to enjoy and cherish the privacy and seclusion that she is usually denied in Buckingham where most of her official visits and engagements take place. The Queen's diary over the past five years shows that in 2011 the Queen spent 109 nights at Buckingham Palace which dropped to 88 nights this year.
The estate grounds, gardens and the Castle Ballroom are open to visitors from the beginning of April to the end of July each year, under the management of the Balmoral Estate Office but the ballroom is the only room inside the castle that may be viewed by the public.
Penny Junor, a royal family biographer, who knows the family very well, told The Sunday Telegraph: "She loves Windsor as it's where she spent a lot of the time as a child and she regards it as her real home. But Balmoral is where she can be truly relaxed, peaceful and private."