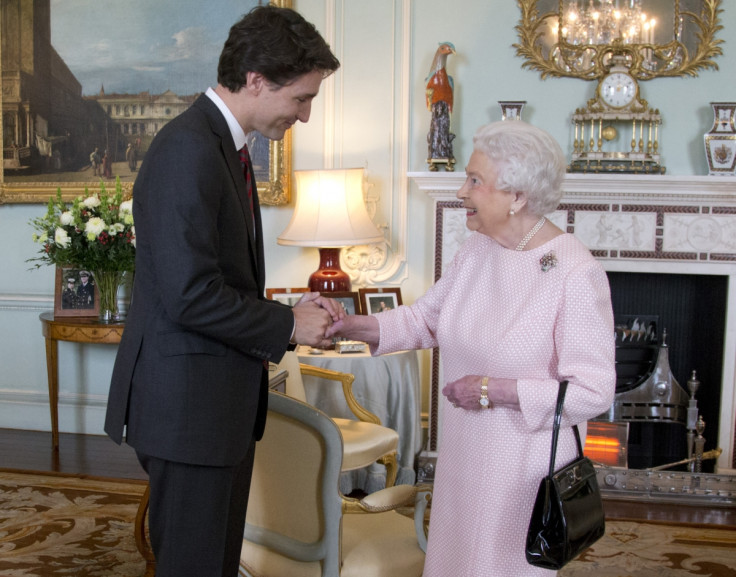 Queen Elizabeth entertained a hilarious exchange with Canada's youthful Prime Minister Justin Trudeau at a Commonwealth summit in Malta, saying he made her feel old. Trudeau, 43, had earlier toasted to the 89-year-old British monarch, telling the audience of Commonwealth Heads of Government Summit of her long relation with Canada, which she still formally heads.
"You were only nine years old when you carried out what was perhaps your first official duty on behalf of Canada — an appearance on a postage stamp. That was 1935," Trudeau said. "From that moment to this, Your Majesty has been such a constant presence in the life of Canada that a modern history of our nation could be written entirely with vignettes from your life."
He went on to recall that in 1982, when his father was prime minister, she signed Canada's Constitution Act, including the country's bill of rights. "On that cool day in April, seated next to you, was my father. Pierre Elliott Trudeau was your fourth Canadian prime minister. I am your twelfth," Trudeau said.
When the Queen took the stage to address the summit, she thanked the Prime Minister with a joke. "As Head of the Commonwealth, it is with great pleasure that I welcome you all here this evening. Thank you, Mr. Prime Minister of Canada, for making me feel so old!" she said.
The exchange was also posted on Twitter by Buckingham Palace's official account, drawing a flattering response from Trudeau.
Trudeau, who was elected in October, had already had a light-hearted conversation with the Queen earlier this week, as he stopped in London before heading to Malta. "You were much taller than me last time we met," he told the monarch recalling their first encounter when his father was prime minister and he was a child.
The Commonwealth Heads of Government Summit ends on 29 November.