Much like the late Diana, Princess of Wales, Meghan Markle has ruffled a few feathers in the royal household with her modern take on dealing with the press.
The 36-year-old Suits actress gave a rather candid interview to Vanity Fair for the October issue of the glossy mag, with the front cover reading: "She's just wild about Harry!" underneath a preened close-up of her beautifully freckled complexion.
Markle, who divorced Trevor Engelson in 2013 after a year of marriage, gave full details on how the royal romance came to be. She began dating the fifth-in-line to the throne six months before news of their relationship broke in November 2016.
She said: "I was working during that whole time, and the only thing that changed was people's perception.
"We're a couple. We're in love. I'm sure there will be a time when we will have to come forward and present ourselves and have stories to tell, but I hope what people will understand is that this is our time. This is for us.
"It's part of what makes it so special, that it's just ours. But we're happy. Personally, I love a great love story."
However the Queen is said to be less than impressed with some of Markle's brazen statements, with royal experts advising the US star to "zip her lip a bit" as she is making Harry's bold appeal for privacy in November 2016 look "ridiculous".
It has also been reported that the Queen and Prince Charles – both of whom are currently in Scotland – along with Prince Harry, were unaware the interview had taken place – something Kensington Palace denies.
The royal family are "not happy" with Markle, the Daily Star reports, which will make for an awkward moment when Harry's girlfriend of one year is expected to meet Her Majesty for the first time in the next few days.
A butler allegedly told the newspaper: "Her Majesty and Prince of Wales did not know she [Meghan] was doing this interview. I know Her Majesty and the Prince of Wales are not happy with her.
"They both had a meeting at the castle [Balmoral] and Prince of Wales phoned his son Prince Harry. It is very serious."
Royal commentator Richard Fitzwilliams claims that although the royals are taking a fresh approach to the media, Markle could be running before she walks.
He said: "This interview in the prestigious Vanity Fair gives interesting insights into Meghan and celebrates her undoubted success but it begins a new chapter in the way the royals handle the press which is bound to be extremely controversial.
"Meghan and Harry have been dating for a year, they are undoubtedly well matched and the relationship, without question, is a serious one.
"They have not however posed for one official photocall and an interview of this type is unprecedented. With odds 6/4 on an engagement and all the signs in that direction Harry undoubtedly gave his blessing to the piece or it would not have appeared."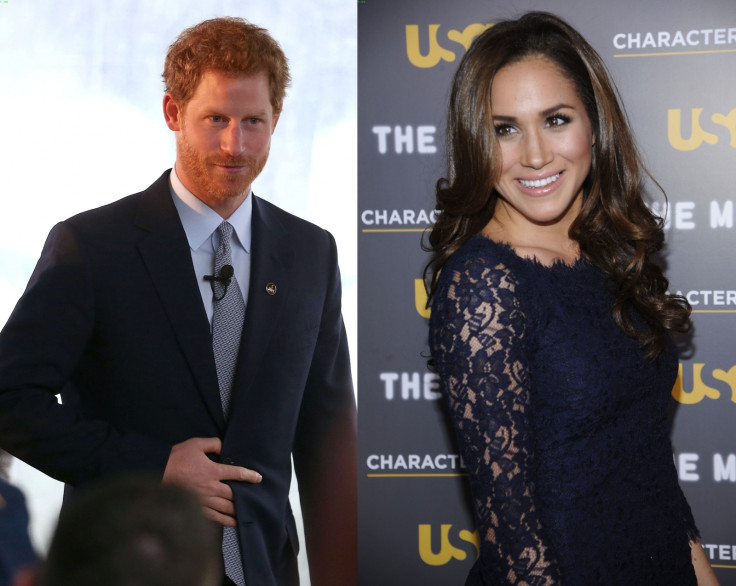 Fitzwilliams suggests Markle could have done a joint interview with Harry, since she speaks about the relationship so openly.
He continued: "I was totally supportive of his plea to the international media to cease harassment of Meghan and her family last November. When she says 'we are a couple. We're in love' and poses wearing a spectacular dress, she is casting herself in the role of a royal princess too early.
"The media is being tempted which is never wise either. Since Harry is a prince as well as the world's most eligible bachelor, this should at least have been a joint interview and with photographs. They could then both jointly declare their mutual happiness and love for each other. It has the feel of being designed for an American audience to further Meghan's career and has rightly been met with considerable scepticism here."
On what the Queen would make of it, Fitzwilliams said: "I suspect the Queen is delighted that Harry is so clearly so happy with Meghan but she might well have her doubts as to whether this type of interview is the best way to advertise it to the world."