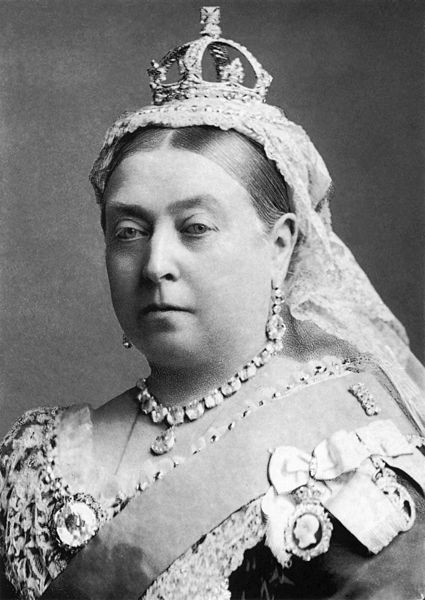 Queen Victoria's personal journals have been launched online after a collaboration between Oxford's Bodleian Library, the Royal Archives and information company ProQuest.
The collaboration has made the private records of one of the world's most influential public figures available for public access for the first time.
The journals span Victoria's lifetime and comprise 141 volumes numbering over 43,000 pages. They have never been published in their entirety and were previously only accessible by appointment at the Royal Archives in Windsor Castle.
Queen Victoria was a prolific writer and recorded her thoughts and experiences almost daily, starting with her first entry as a young girl of 13 and continuing until just weeks before her death in 1901.
Throughout her journals, her pride and passion for her country are revealed. She mentions "I really cannot say how proud I feel to be the Queen of such a Nation" (28 June 1838).
The journals expose the challenges of duty, as when she writes "So much to do, so many boxes, letters, business..." (26 February 1862). They also reveal the impact of world events when she reflects on the Franco-Prussian War, where she notes "I ended this dreadful year of bloody conflict in no cheerful mood" (31 Dec 1870).
"The virtue of digital access is its ability to reveal the thoughts of Queen Victoria to millions around the world, providing them with a record of the important political and cultural events surrounding a monarch whose name defined an age," David Ryan, Assistant Keeper of the Royal Archives stated.
Finally, the journals give insight into many personal experiences showing an unexpectedly intimate side to Queen Victoria. She writes of her early romance with Prince Albert "He clasped me in his arms, and we kissed each other again and again!" (10 Feb 1840), and describes giving birth "A boy was born, to great happiness to me. Dr Snow administered that blessed Chloroform'' (the birth of Prince Leopold, 22 April 1853). Later in life she describes the loneliness of widowhood "Here I sit lonely and desolate, who so need love and tenderness" (10 March 1863).
"This initiative is a highly engaging and significant partnership across three organisations for the benefit of public and scholarly access to fascinating historical documents, and has been made possible with the support and generosity of Oxford benefactors The Polonsky Foundation and The Zvi and Ofra Meitar Family Fund," Dr Sarah Thomas, Bodley's Librarian said in a statement.