Actor, comedian and Comic Relief​ Lenny Henry has been awarded a knighthood in the Queen's Birthday Honours list together with singer-songwriter Van Morrison and Welsh rugby legend ​Gareth Edwards.
And American actor Kevin Spacey has also been made a knight.
Belfast-born Sir Van has been recognised for services to music, and tourism in Northern Ireland, the inspiration for many of his hits.
Spacey, who is soon to step down after 10 years as artistic director of the Old Vic theatre in London, said he felt like "an adopted son" after his honorary award for services to British theatre and international culture was announced.
There are also knighthoods for 101-year-­old ​Naim Dangoor​, for his extraordinarily generous philanthropy to a range of health, educational and religious charities, and South African-born ​Mick Davis​, chair of the Prime Minister's Holocaust Commission, who has supported philanthropically a number of the commission's international engagements.
Davis, also the head of the Jewish Leadership Council, received the honour for supporting the commission's international engagements.
Davis, 57, said: "I was very honoured to have been given the task of leading the Commission and deeply appreciate this recognition of the work that the Commission did. But there are many others who have dedicated their lives to the commemoration of and education about the Holocaust.
"My contribution pales into insignificance when I think of the very brave and resourceful survivors who every day relive that horror so that this and future generations will understand and act to prevent it from happening again."
New dames include Frances Ashcroft, professor of physiology at the University of Oxford, known for her ground-breaking research into type-two diabetes; Professor Anne Glover, former chief scientific advisor to the European Commission, and businesswoman Zarine Kharas, founder of the JustGiving.com charity website.
Conductor Sir Neville Marriner and former Lord Chief Justice of England and Wales, Lord Woolf - who chaired the inquiry into the 1990 Strangeways prison riot - have been appointed members of the elite Companions of Honour.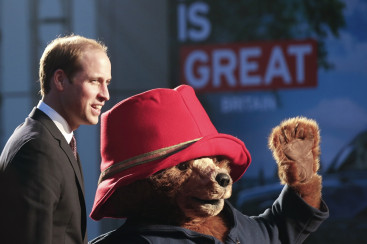 There are CBEs for England rugby world cup winner ​Jonny Wilkinson​; actors ​Chiwetel Ejiofor and Benedict Cumberbatch, Oscar-winning actor Eddie Redmayne and entertainer Michael Ball, as well as Paddington Bear creator Michael Bond.
"Proper royalist" Ball said he was "chuffed to bits" and his 80-year-old father burst into tears on hearing the news.
Long distance runner Jo Pavey and Ebola nurse Will Pooley are also among the MBEs. Journalist Caroline Criado-Perez, who successfully campaigned to keep a woman on a British banknote, is made an OBE.
There are OBEs for actor ​Eddie Redmayne​; footballer​ Frank Lampard​; and cricketer ​James Anderson​. There are also OBEs for broadcaster ​Nicky Campbell for his work as Patron of the British Association for Adoption and Fostering; for actor ​Martin Clunes for his services to drama and to charity; and for former rugby player ​Jonathan Davies, for his charitable service to people with cancer.
Campbell, who was adopted and is Patron of the British Association for Adoption and Fostering, said: "I am genuinely flabbergasted and if I have in any small way helped raise the profile of adoption and fostering then I'm supremely proud."
Meanwhile, England women's football captain Casey Stoney, currently competing in the World Cup in Canada, was named an MBE, along with boxing super middleweight champion Carl Froch.
Former Wales fly-half Jonathan Davies said he was "extremely humbled" to be given an OBE in recognition of his for fundraising for Cardiff's Velindre Cancer Centre.
James Anderson, who became England's record highest Test wicket-taker in April, said: "I'm very proud of my recent achievements, and this just caps it off."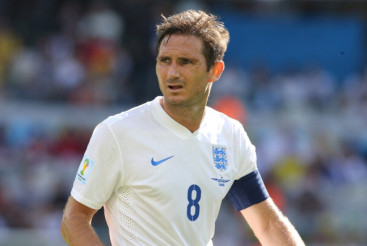 Lampard, who is Chelsea's all-time leading goalscorer but spent last season at Manchester City ahead of a move to the US, described his OBE as "an extremely proud moment for myself and my family".
Philippa Langley and Louis Ashdown-Hill, the historians who were instrumental in finding and reburying the remains of Richard III, are both awarded MBEs.
Nicholas Weller, executive principal at Dixons Academies in Bradford - where a science teacher was stabbed by a pupil on 11 June - receives a knighthood for his dedication to teaching.
In total, 1,163 people are recognised in the 2015 birthday honours, 70% for community work and 51% of them women - although knights outnumber dames by five to one.
They range in age from 103-year-old Dr William Frankland, a pioneer in allergy research who receives an MBE, to 17-year-old Natasha Lambert, who has athetoid cerebral palsy and receives a BEM (British Empire Medal) for her fundraising.