Quenelle comedian Dieudonné arrested for 'praising' Paris gunman Amedy Coulibaly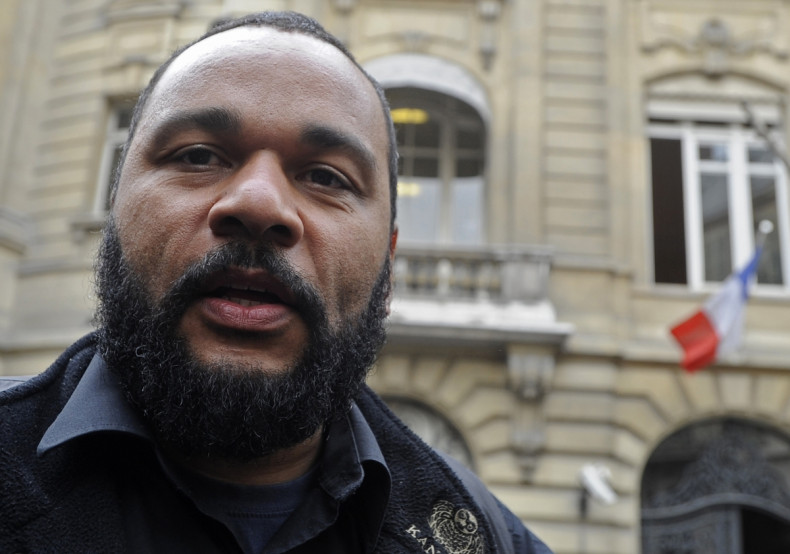 Controversial comedian Dieudonné has been placed into custody for "apology for terrorism" after he appeared to praise the gunman who killed a policewoman and four Jewish shoppers during France's three days of terror last week.
The probe comes after the 48-year-old comic, who invented the infamous Nazi-like Quenelle gesture, published a statement on his Facebook page mocking the solidarity march held in the French capital in the wake of the deadly terrorist attacks that shocked the world.
Dieudonné wrote that after attending the rally, which he described as "a magic moment equal to the Big Bang that created the universe, or to a lesser (more local) extent to the coronation of Vercingetorix," he felt like "Charlie Coulibaly", a reference to satirical magazine Charlie Hebdo where staff were murdered and Islamist gunman Amedy Coulibaly.
Interior Minister Bernard Cazeneuve said the comment was "shameful", while prosecutors in Paris announced they were investigating Dieudonné on charges of justifying terrorism.
The comedian, whose full name is Dieudonné M'Bala M'bala, attempted to defend himself in a letter to Cazeneuve that he posted online.
He said he used the juxtaposition between the magazine and the gunman because he felt authorities had been mounting a series of cases against him as if he were a terrorist, when in fact he was a satirist and, as such, should be granted freedom of speech.
More follows...