A middle-aged white woman from Texas sent a Quran immersed in a tub of pork lard to a Muslim organisation in California, according to police. The incident is not currently being investigated as a crime although it is the latest in a wave of Islamophobic incidents in California and across the US.
Sacramento Valley Council on American-Islamic Relations (CAIR) contacted police as soon as they received the suspicious package on 28 June, according to Fox 40.
"We did not know what would be inside. We thought we saw a book, it was probably the Quran, but we let the authorities open it," council member Katelyn Costa said, adding that it "smelled a little funky".
The package was found to contain a tub of pork fat with a copy of the Quran submerged in it. Adherents to Islam are forbidden from eating pork products.
"When our officers arrived and determined what it was, it was a Quran that had been sent to them packaged in a substance that appeared to be pork fat or pork lard," Linda Matthew of the Sacramento police said.
"Through the investigation the detectives were able to determine the package was shipped by a female, white adult in her 40's or 50's." Matthews also said the woman was from Houston Texas.
No arrests have been made so far and Matthews comments suggest they are unlikely to follow: "We are looking into it as hate-related activity. However, there was no actual crime committed."
The identity of the woman has not been disclosed by police.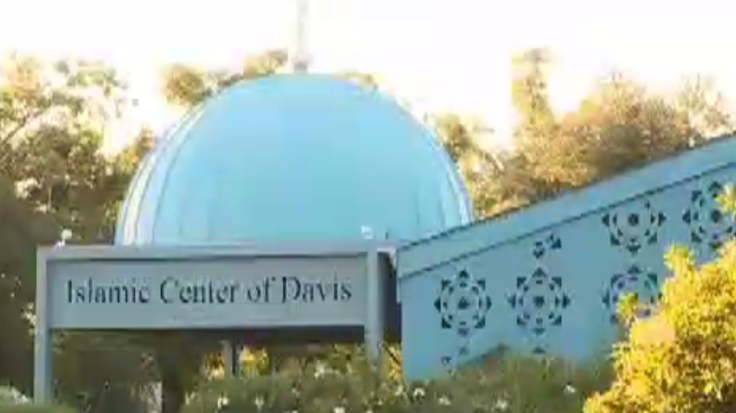 The incident occurred on the back of similar ones in Sacramento. On 24 June, a Quran filled with bacon was chained to the Masjid Annur Islamic Center and burned. The day before, a torn copy of the Quran was left showered on the ground outside the Islamic Center of Davis, in a Sacramento suburb. These incidents are being treated as hate crimes.
Costa said the latest incident was "definitely hateful," adding: "We're going to let the authorities determine if it's a crime or not. But this is part of a rash of hate incidents. There were three in June, and it's just part of a larger up-tick in hateful incidents across the country."