R3 completes trial of five cloud-based blockchain technologies with 40 banks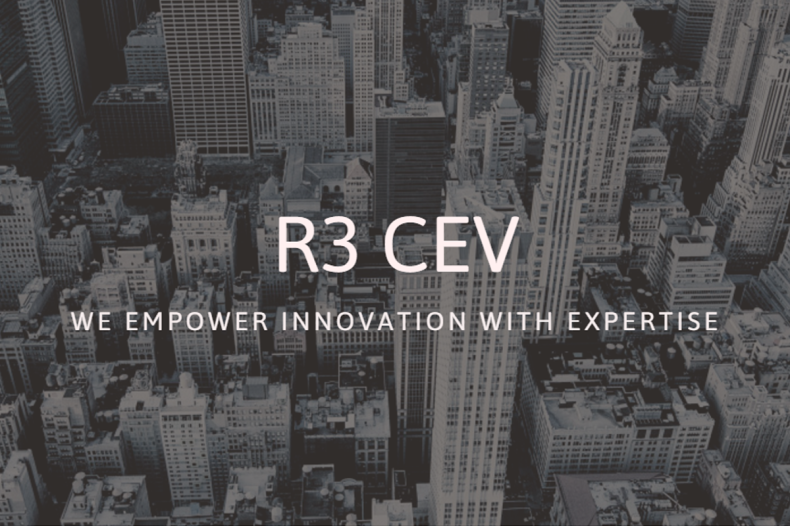 Blockchain standards startup R3 CEV has successfully trialed five distinct blockchain technologies in parallel in the first test of its kind. The trial represented the trading of fixed income assets between 40 of the world's largest banks across the blockchains, using multiple cloud technology providers within R3's Global Collaborative Lab.
The trial marked an unprecedented scale of institutional collaboration between the financial and technology communities exploring how distributed ledgers can be applied to global financial markets, said R3 in a statement.
The banks connected to R3-managed private distributed ledger technologies built by Chain, Eris Industries, Ethereum, IBM and Intel. They evaluated the strengths and weaknesses of each technology by running smart contracts that were programmed to facilitate issuance, secondary trading and redemption of commercial paper, a short-term fixed income security typically issued by corporations to raise funding.
Each of the distributed ledgers ran a smart contract based on identical business logic to enable the banks to accurately compare the difference in performance between them. Cloud computing resources were provided by Microsoft Azure, IBM Cloud and Amazon AWS to host the distributed ledgers.
David Rutter, CEO of R3, commented: "This development further supports R3's belief that close collaboration among global financial institutions and technology providers will create significant momentum behind the adoption of distributed ledger solutions across the industry. These technologies represent a new frontier of innovation and will dramatically improve the way the financial services industry operates, in much the same way as the advent of electronic trading decades ago delivered hugeadvancements in efficiency, transparency, scalability and security."
R3 will continue to work with the banks in its Global Collaborative Lab over the coming months to test and develop applications based on distributed ledger technology for the financial services industry. The Lab has quickly become a center ofgravity for collaborative applied blockchain efforts in the financial services and distributed ledger technology industries.
Tim Grant, Managing Director and Global Head of R3's Collaborative Lab, commented: "In January we were able to demonstrate the ability to unite eleven global financial institutions on a private distributed ledger provided by Ethereum. With the completion of this trial we have raised the bar significantly with the sheer number of global financial institutions, distributed ledger technologies and cloud providers working together in parallel to demonstrate how this nascent technology can be applied to real-world financial markets processes by deploying smart contracts on an actively traded asset class. This represents great momentum for the R3 consortium and the technology providers and supports our aim to move distributed ledger technology from vision to execution."
Adam Ludwin, CEO of Chain, said: "Chain was pleased to bring its market leading blockchain platform and extensive experience serving the world's largest financial institutions to this trial. Chain's technology enabled forty leading banks to trial the issuance and trading of commercial paper on a blockchain network — simply, securely, and instantly. By undertaking initiatives such as this one, R3 is further accelerating the adoption of blockchain technology by demonstrating, instead of simply asserting, the commercial advantages of this emerging approach to financial services."
Casey Kuhlman, CEO of Eris Industries,said: "The Eris platform is designed to make it fast and easy for developers to create applications using any blockchain or other distributed systems. In this experiment our open-sourcetools successfully deployed suites of smart contracts on both a fully-permissionable ErisDB blockchain and an instance of a Go-Ethereum private blockchain. It was a pleasure working with R3 and we look forward to future experimentation."
Vitalik Buterin, Ethereum Founder, said: "Although "the" Ethereum blockchain is a public blockchain, it is great to see private and consortium blockchains using the Ethereum codebase actively under development. I'm delighted to support the R3 consortium's participation in the evaluation and development of the Ethereum platform through this trial. Thesmart contract capability used in this trial allows developers to encode any "rules" that the blockchain will enforce, allowing anything from simple asset issuance to highly complex financial derivatives to be implemented on the platform."
James Wallis, Vice President Blockchain, Global Industries, IBM said: "Blockchain is a powerful innovation that has the potential to create profound change in the way businesses interact. Using IBM Blockchain services, a blockchain network was deployed within minutes, allowing the developers to rapidly focus on building a sample application for trading unsecured promissory notes within hours. Working with R3 and others, IBM is building technology that is both easy to use and supports the broad adoption of blockchain, through our own innovations and in collaboration with the open source community at large."
Kelly Olson of Intel's New Technology Group said: "Intel is excited to give the R3 members the opportunity to evaluate our software in advance of its open source release. Intel processor technologies like Intel® Software Guard Extensions (Intel SGX) provide unique capabilities that can help enable improved security and scalability for distributed ledger networks."
The R3 member banks involved in this trial included Banco Santander, Bank of America, Barclays, BBVA, BMO Financial Group, BNP Paribas, BNY Mellon, CIBC, Commonwealth Bank of Australia, Citi, Commerzbank, CreditSuisse, Danske Bank, Deutsche Bank, Goldman Sachs, HSBC, ING Bank, Intesa Sanpaolo, J.P. Morgan, Macquarie Bank, Mitsubishi UFJ Financial Group, Mizuho Financial Group, Morgan Stanley, National Australia Bank, Natixis, Nordea, Northern Trust, OP Financial Group, Royal Bank of Canada, Royal Bank of Scotland, Scotiabank, SEB, Societe Generale, State Street, TD Bank Group, UBS, UniCredit, U.S. Bank, Wells Fargo and Westpac Banking Corporation.