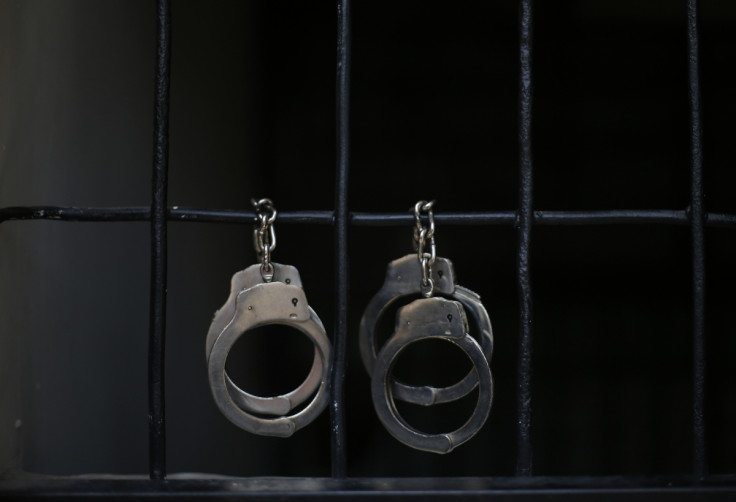 Earlier this month an Israeli rabbi and an acolyte in the Orthodox Jewish community in New York were charged in a kidnapping and murder plot of a member of their sect for refusing to divorce his wife. The made-for-TV drama is just the latest case of a shadowy underground in the Orthodox community that works to use violence to end religious marriages.
Prosecutors in the office of Preet Bharara, the United States Attorney for the Southern District of New York, filed criminal complaints against 25-year-old Shimen Leibowitz and 55-year-old Rabbi Aharon Goldberg for conspiracy to commit kidnapping and conspiracy to commit murder for hire.
A third man, Binyamin Gottlieb allegedly introduced the men to a private investigator to do the deed and is accused of conspiracy to commit kidnapping, Forward reported. The private investigator, however, went to the FBI and worked with investigators by taping meetings with the men, court papers said.
The suspects paid the private investigator around $60,000 to carry out the plan. According to the New York Post, Goldberg and Liebowtiz were arrested in Central Valley on 6 September as they plotted the grisly plan.
In a complaint filed at a Manhattan federal court, Leibowitz is quoted saying that their victim is a taxi driver who occasionally visits Montreal and could "miss a night, or even two or three" before his family raised an alarm. The Post reported that earlier plans included tricking him to travel to Pennsylvania or kidnapping him in the Ukraine and forcing him to sign a religious divorce known as a "get".
It was later decided that he should be killed. "In the back of my mind, it looks like, his parents will be happy when it happens," court documents say Leibowitz said on whether the intended victim's family would be concerned if he disappeared. The investigator replied: "If he's f***ing dead? Okay."
Gottlieb, who has been involved in resolving communal marriage issues in the Hasidic community, is an apparent expert in religious divorce issues, Forward reported. Meanwhile, Liebowitz is an immigrant from Australia and a member of the Satmar Hasidic community.
Prosecutors have filed criminal complaints against the men but the three have not been indicted. Therefore they have not entered pleas. They have been ordered to be held without bail.
In 2013, a similar case involving an Orthodox rabbi who led a kidnapping ring dominated tabloids in New York. Rabbi Mendel Epstein, a 70-year-old who was dubbed The Prodfather, charged expensive fees and used cattle prods to violently force husbands to grant their wives a get. Epstein is serving a 10-year sentence in federal prison in New Jersey.